Borderlands 3 Release Date, Collector's Editions announced
Newly revealed release date means shoot 'n' loot action in your near future!
04.03.19 - 9:50 PM
Gearbox Software has revealed the release date for the hotly anticipated in the Borderlands series, Borderlands 3! Arriving on September 13th, players will face off against the Calypso Twins alongside faces both new and familiar. Check out the over-the-top action in the official reveal trailer below!
Fans and potential newcomers will want to tune in for the gameplay reveal event on May 1st to see the game in action. Potential buyers can also choose their flavor with several just-announced collector's editions on the way to satiate the need for rare items!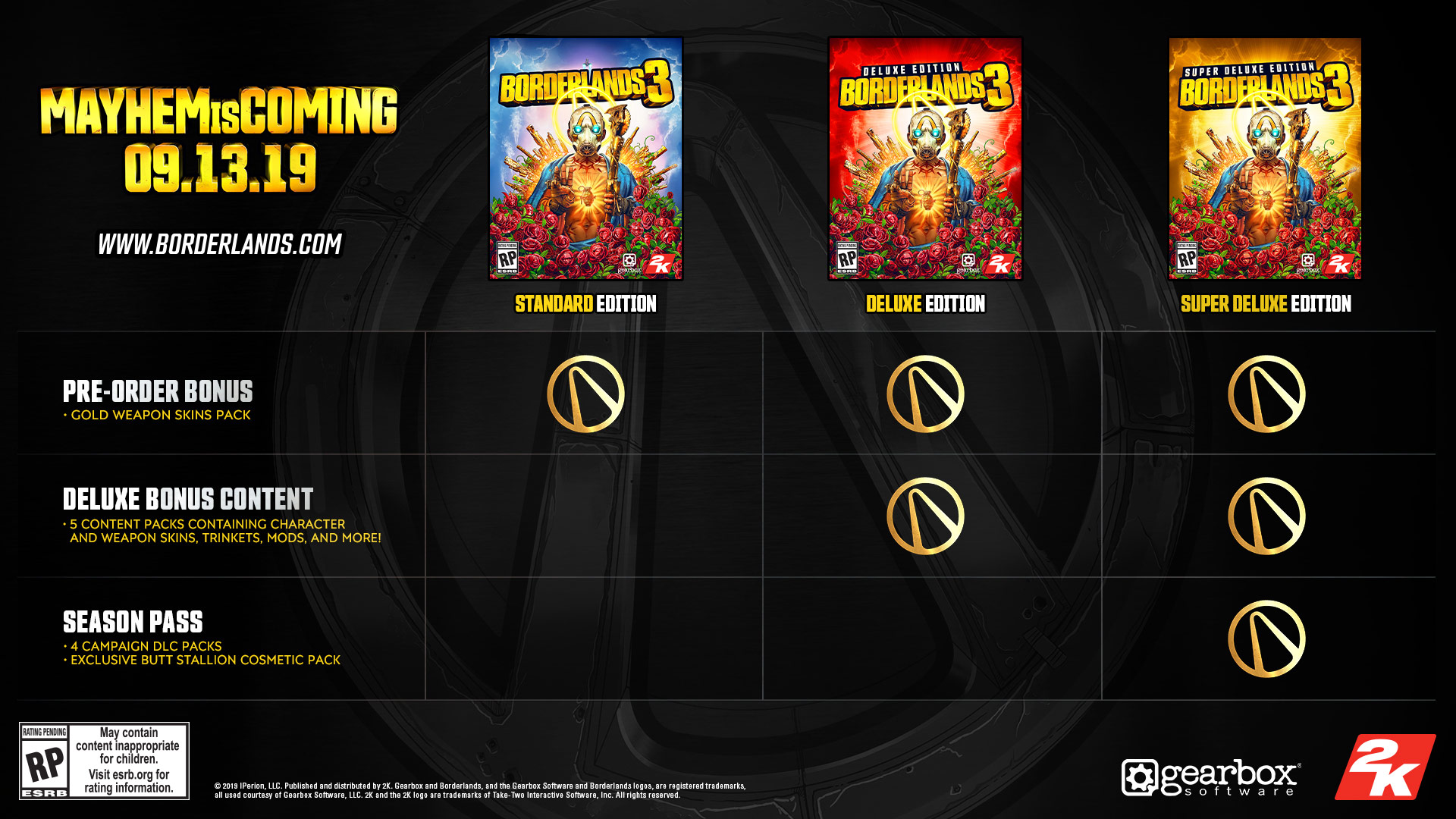 The Borderlands 3: Deluxe Edition will gift players with three cosmetic packs, a weapon mod pack, and bonus loot and XP mods. The Super Deluxe Edition will offer all of the same gubbins and extras found in the Deluxe Edition but will also include the season pass, the Butt Stallion weapon skin, weapon trinket, and grenade mod.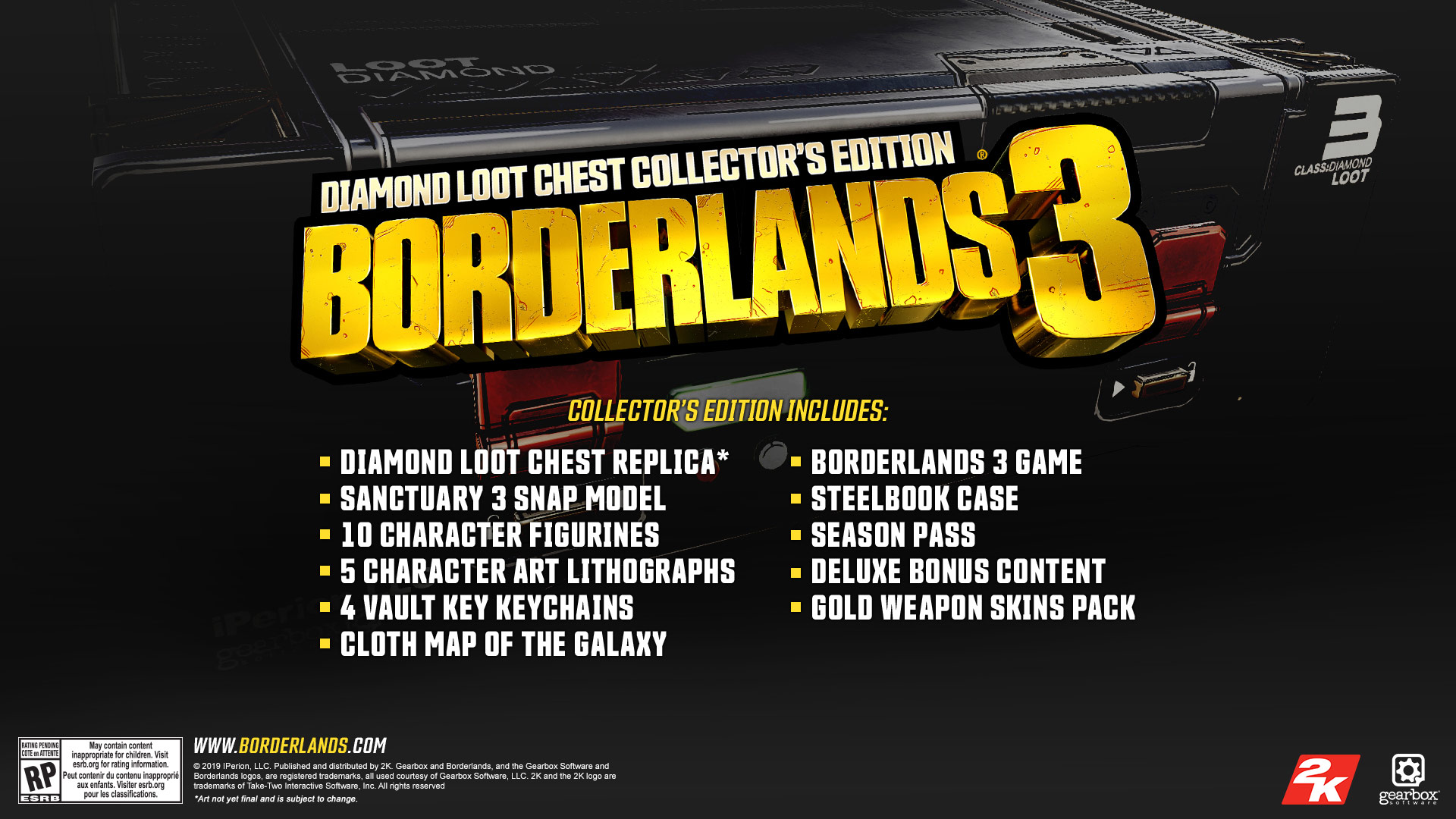 Finally, the Diamond Loot Chest Edition, which will be available for the low, low price of $249.99 (USD), which will net potential Vault Hunters a Diamond Loot Chest replica, ten character figurines, a snap model of Sanctuary 3, four Vault Key keychains, a cloth galaxy map, five character art lithographs, a SteelBook case, and everything offered with the Super Deluxe Edition.
Pre-orders are available now and will reward early adopters with the exclusive Gold Weapons skin pack. Borderlands 3 will arrive on September 13th, 2019 for PlayStation 4, Xbox One, and Windows PC, exclusively via the Epic Games Store for the first six months. For more on Borderlands 3, check out the official website and stay tuned to RPGFan for more!