Stardew Valley Comes to iOS and Android Starting This Month
Now I am no longer safe from the temptation anywhere.
10.10.18 - 10:27 AM
Stardew Valley needs no introduction. The critically-acclaimed farm sim has had players (myself included) enamored for years. First released on PC, Stardew Valley is also available on Nintendo Switch, PlayStation 4, and Xbox One.
And as announced this morning on developer ConcernedApe's blog, on October 24th, Stardew Valley comes to iOS. It's worth noting that this won't be a stripped-down "lite" version, but is in fact the full game, and is up-to-date with the current 1.3 content available in the PC release, with additions like the Night Market, secret notes, and those sweet, sweet cactus plants that I keep planting in my house. The only thing not present is the new multiplayer options.
As you can see, the UI has been modified a bit to better fit on a smaller screen, with your toolbar along the left: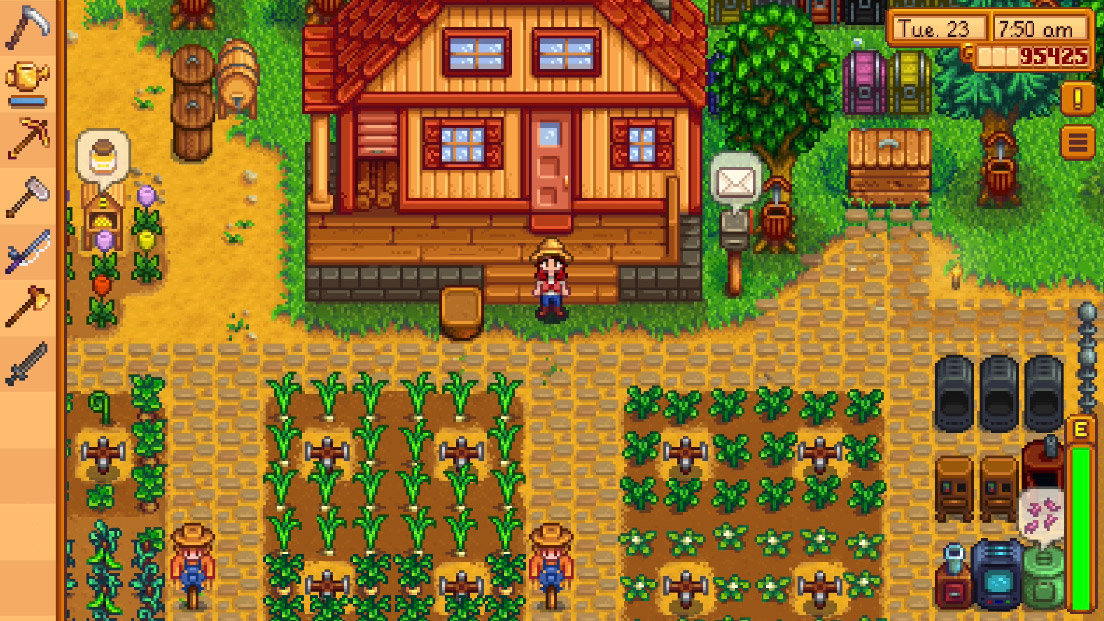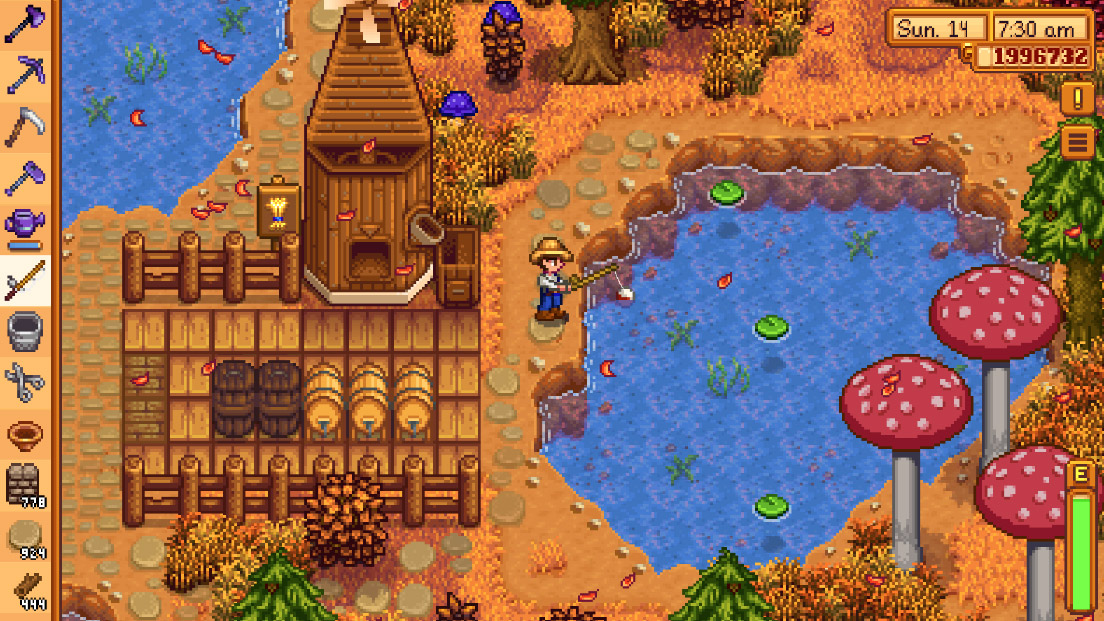 ConcernedApe is quick to point out – knowing the kinds of questions developers get when they work on X and fans want Y – that the mobile port has no impact on the work of bringing patch 1.3 to consoles. The Secret Police has been tapped to bring Stardew to iOS and Android, while Sickhead Games is making good progress on the console updates.
Stardew Valley will be available for $7.99 / £7.99 / 8,99 € with no in-app purchases. The iOS version will support iPhone and iPad (if you're running iOS 10 or above) and will be available on October 24th. You can pre-order the game now.
Also of note for the iOS version is that if you already play on your computer, you will be able to transfer your save data via iTunes (though if you play with mods, there's a chance there will be compatibility issues).
Finally, the Android version doesn't have a release date yet, but the developers are finishing it up and we should have a release date soon.