Twitch Sunday: Persona 3: FES - Choose Your Own Adventure
The Midnight Hour approaches.
07.29.18 - 1:41 AM
Oddly enough, the Midnight Hour will begin at 10am this week, but you know, time is weird.
After successful runs of his Choose Your Own Adventure-style Persona streams, Scott is back on Sunday with Persona 3: FES, in which you — assuming you are in chat while he plays — can help decide his fate and shape the in-game decisions. Scroll down past the image for the rules!
Tune in Sunday morning at 10am PDT/1pm EDT for the first section. Once Scott finishes Octopath Traveler later this week, this Persona 3: FES playthrough will continue on his usual days, so check the schedule for updates! Who knows, maybe soon, he'll even do another run of the game as the female protagonist in Persona 3 Portable...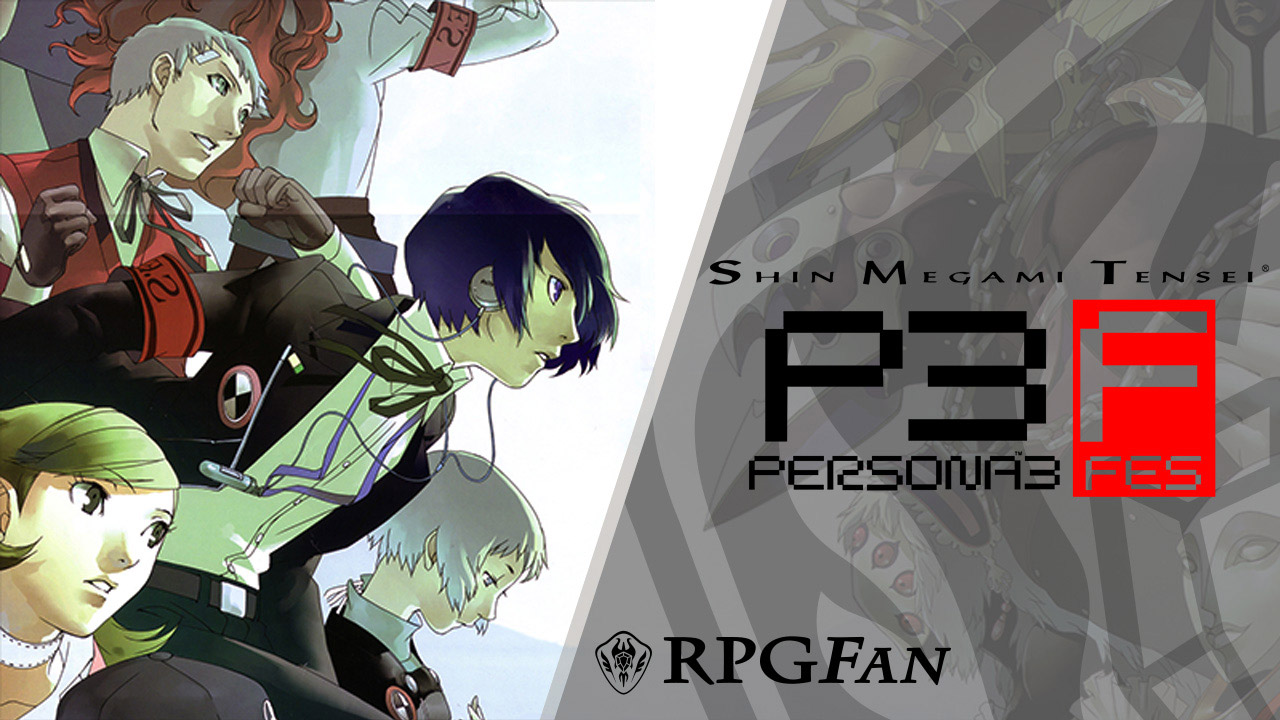 Rules!
Chat will vote on all decisions in the game. This includes what Social Link to go to for the day, what to say to them, and includes critical story decisions. When the vote in chat goes up, just choose to say who to see or pick the dialogue choice you wish for. There is no need to use the !vote command.

There is a way to choose what you want to do personally or pick a dialogue choice you want to see with the !persona command. This command has a 10min cooldown and costs 2500 EXP. You can check your EXP with the !exp command and you get exp by just watching the stream or betting it. The !persona command can only be used while a vote is ongoing and the first person to use it gets to choose. Be fast or risk not seeing your favorite scenes not getting chosen.

Persona 3 is a bit trickier then later games in the series. There is a jealousy system in place for all dateable social links which works like this:
1) You didn't see them for 60 days (for guys it is 90 days).
2) You double booked and ended up canceling on her.
3) In certain occasions, you picked a wrong answer during social link conversation.

After you have reached a special relationship with a girl, say, Yukari. You are supposed to see her within another 60 days. However, if you see other girls (Fuuka, Yuko, Mitsuru, Chihiro, regardless of rank), the time limit drop by 15 days each meeting. Which means, if you see another girl once, then you'll have to see Yukari within 45 days (or 45 - days passed if you're being exact). If you have met two girls, it drops to 30 days. If it's three, then it becomes 15 days. So, three cheatings are the maximum you can go.

Double booking dates on the phone for the same day will also cause issues with many characters.

You have been warned! You are allowed to troll with your votes and the !persona command as much as you want. Have fun and be nice about it though, please. Good luck trying to max the social link you like the best!