Twitch Sunday: E3 2018
All the conferences!
06.10.18 - 2:23 AM
E3 is upon us! On Saturday, Scott livestreamed EA's press conference with commentary – you can watch that on our Twitch videos page – and on Sunday and Monday, we will continue by covering each major conference, which you can follow with the handy chart below! We didn't make this, and, honestly, several versions of this have floated around the internet that I'm unclear of the source. If it's yours and you're mad at me, my apologies, but thank you for making this helpful graphic: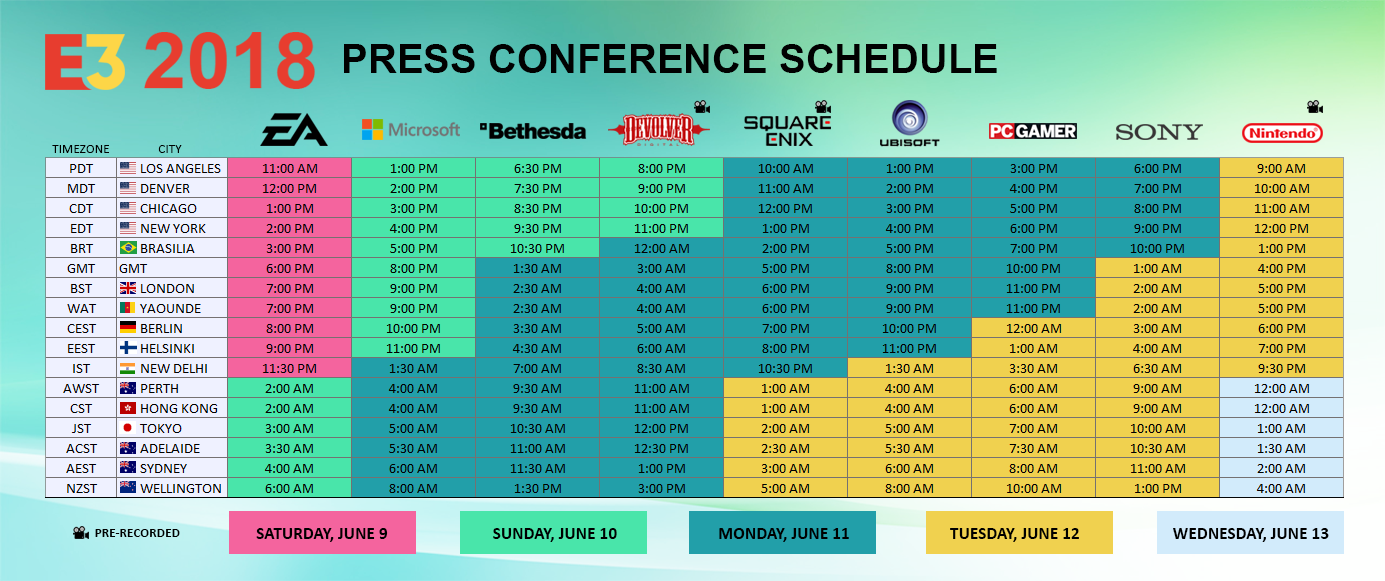 So tune in several times Sunday, Monday, and Tuesday for our takes on these press conferences as they happen!