New Final Fantasy VII Remake Image Shown Within Square Enix Recruitment Photo
Zoom in for this one.
05.29.18 - 1:01 PM
Square Enix's Business Division I Recruitment page was updated on May 28th with a new photo of Final Fantasy VII Remake development leader Naoki Hamaguchi posing in front of his monitors. A close look at the right side monitor reveals a combat screenshot of the game.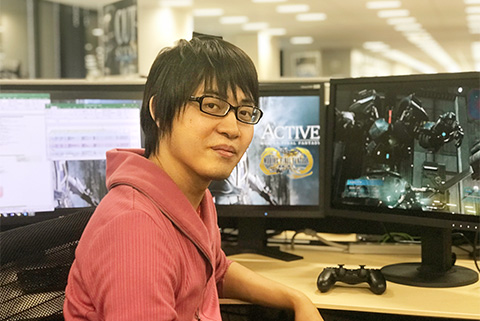 Zooming in on the screenshot shows Cloud taking on a large robot enemy with a Hardedge-like weapon. With E3 just ahead, hopefully there will be more to follow.
Final Fantasy VII Remake is currently in development for PlayStation 4. Stay tuned to RPGFan for more updates on the Final Fantasy series.