Join the RPGFan Steam Group!
What's "superliminal?"
05.16.18 - 8:31 PM
As I touched on in our recent new hires post, with our duo of new social media editors, we've recently been giving our Steam Group more attention, especially on the Curator side of things. Granted, if you're here, and reading this, you already can quickly get to our reviews, can't you?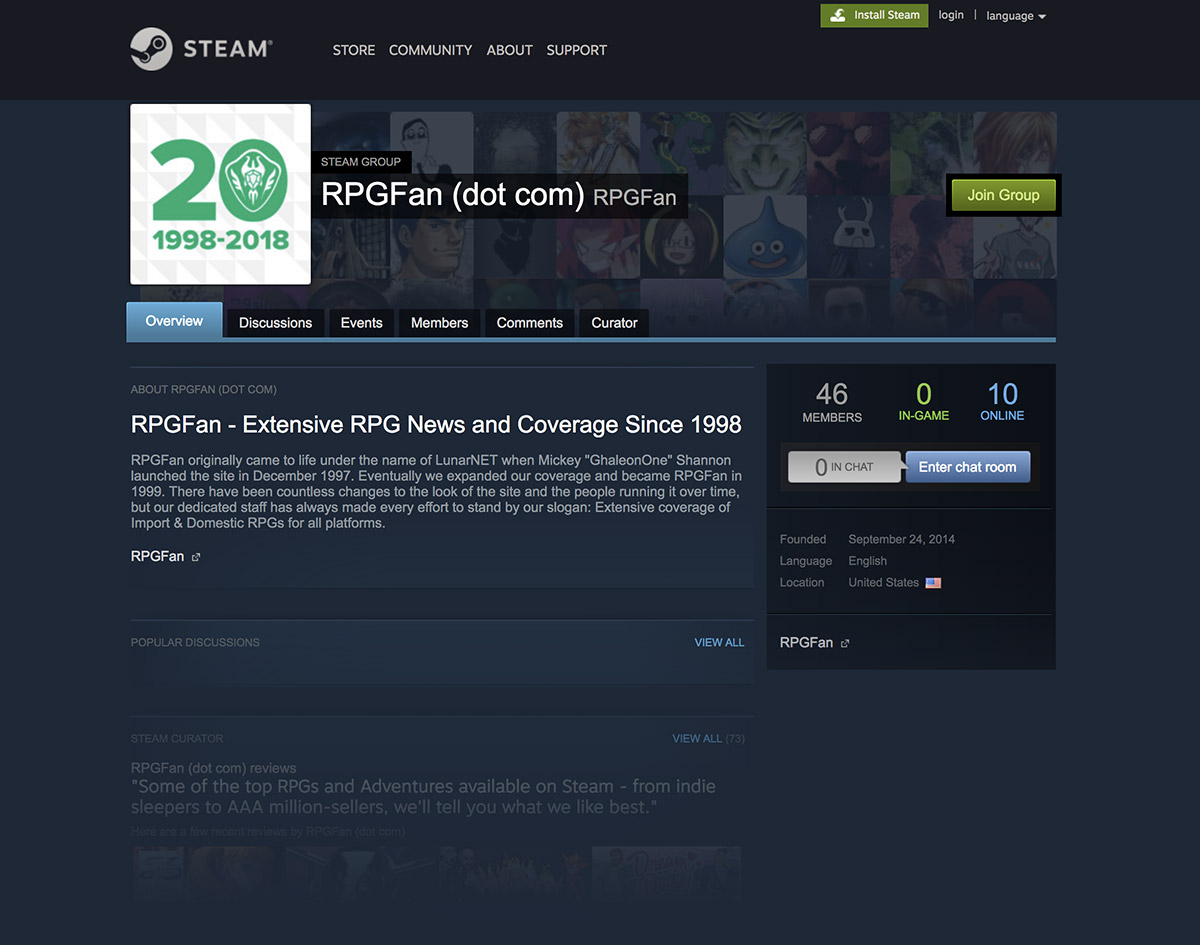 Still, we've never really promoted our Steam Group much, and it's for the usual reasons: We're a volunteer-run site and often just haven't had the time to sit down and really finesse it. Now that we're focusing on it more, we want to put it out there and invite any and all of you to join. Right now, it's a mix of current and former RPGFan editors and many friends and fans, so please head over to our group page and become one with us!
...that came out much weirder than I intended, but we'd still love to have you anyway, and welcome your feedback on the group, so message us there, on Discord, or other outlets!

(As an aside, we've added a quick and dirty list of our offsite presences to our About page for reference!)