Pillars of Eternity II Gets Pre-Order DLC, Special Edition Details
Extras that would make any RPG fan swoon!
01.27.18 - 12:12 PM
Obsidian Entertainment, in a global distribution deal with publisher Versus Evil, has released new info on their upcoming game Pillars of Eternity II: Deadfire, specifically involving pre-order DLC, and the newly announced special editions of the game!
First, let's take a look at the pre-order DLC, which will be available for all versions of the game.
St. Droga's Skull - Crafted from a sabre and the skull of a martyr, this sword will help you slash and burn your way through countless enemies!


Beakhead the Hawk - No captain worth his salt would be caught dead without his first mate, and what better mate is there than a white hawk? Beakhead functions as an in-game pet, and will remain by your side throughout your adventure.


The Black Flag - Said to have been flown by a mysterious band of pirates from a far off land, this sleek black flag is sure to bring some style to any ship it's flown on!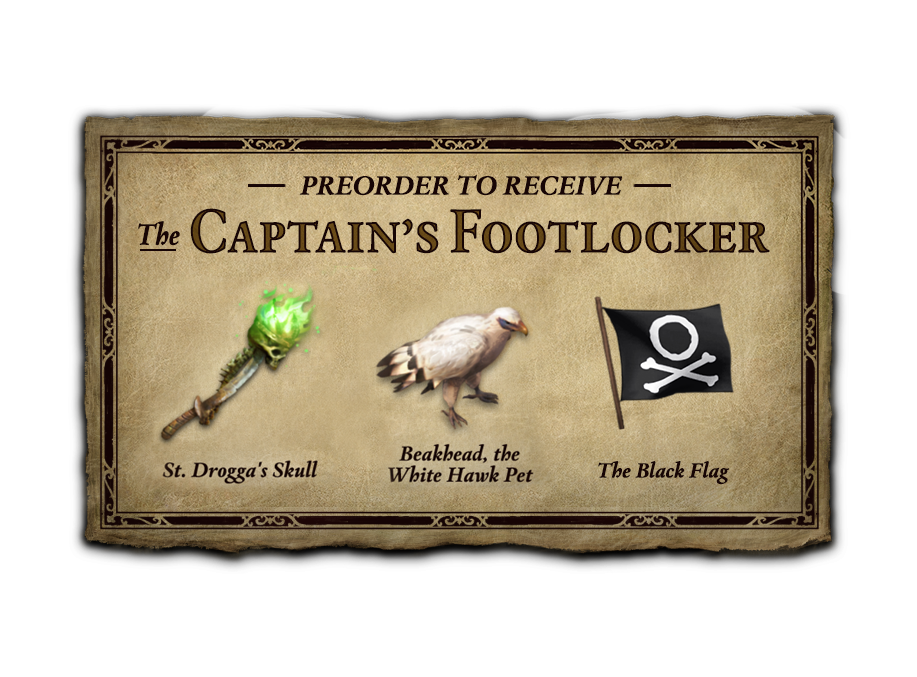 The Standard Edition of Pillars of Eternity II, which will be available in both physical and digital formats for $49.99 USD, will include only the aforementioned DLC. If you don't mind spending an extra ten dollars, however, you can upgrade to the Deluxe Edition of Pillars of Eternity II! Along with the above DLC, the Deluxe Edition also includes the following,:
The official game soundtrack, composed by Justin Bell.


An exclusive in-game pet.


A Deadfire themed special in-game item.


A digital pen and paper RPG starter kit.


A high-resolution game map.


Volume II of the digital guide book, published by Dark Horse Comics.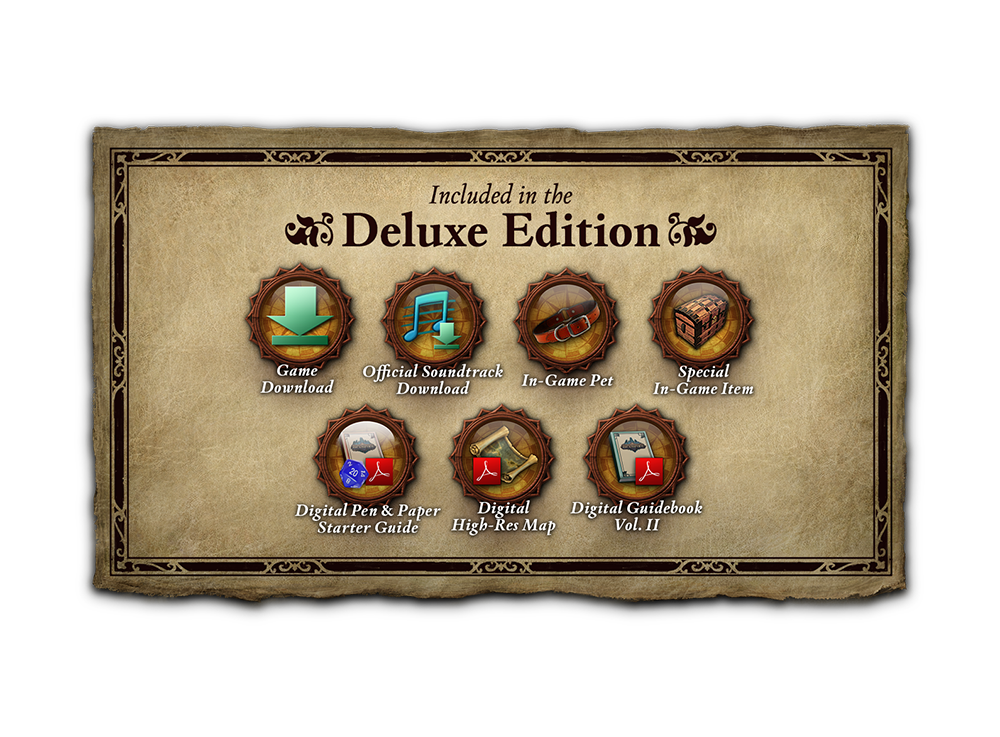 And finally, for the most hardcore of fans, you can purchase the Obsidian Edition. For $74.99 USD, you can purchase the digital version of the Obsidian Edition, which includes all the bonuses from the Deluxe and Standard Editions, plus the first three DLC expansion packs for Pillars of Eternity II! If you prefer physical copies of your games, the physical version of the Obsidian Edition, which will cost $79.99 USD, comes with some extra bonus goodies, including a cloth map of the Deadfire region, an explorer's notepad, and a set of postcards, showing off the Deadfire Archipelago in stunning detail.
According to Versus Evil's Steve Escalante, "When we first started working with Obsidian... we knew that we wanted to make sure that we created a great physical product that matched the quality of this RPG... not only did we find a team that is passionate about the product, but has the distribution and reach we hope to achieve with a physical edition of Pillars of Eternity II: Deadfire."
Pillars of Eternity II: Deadfire is set to release on April 3rd for PC, Mac, and Linux. Stay tuned to RPGFan for any updates on the Pillars of Eternity series! To take us out, watch the game's latest trailer below.