Materia Collective's Resurrection of the Night: Alucard's Elegy on Kickstarter
Nothing like a good choir to raise the hairs on your neck.
11.18.17 - 3:36 PM
Not too long ago, Materia Collective gifted us a Symphony of the Night album, Resurrection of the Night, a 13-track arranged album of wonderfully orchestrated Castlevania music. The arrangers, Wayne Strange (Video Games Live, Zelda Reorchestrated) and Tim Stoney (Zelda Reorchestrated) aren't quite done dishing out sweet tunes, however.
Both arrangers and Materia Collective are currently looking for funding for the next volume in their Symphony of the Night music tribute: Resurrection of the Night: Alucard's Elegy. Their goal, if met, would allow them to record with a live choir for this album (which is sweet!), as well as cover other production costs.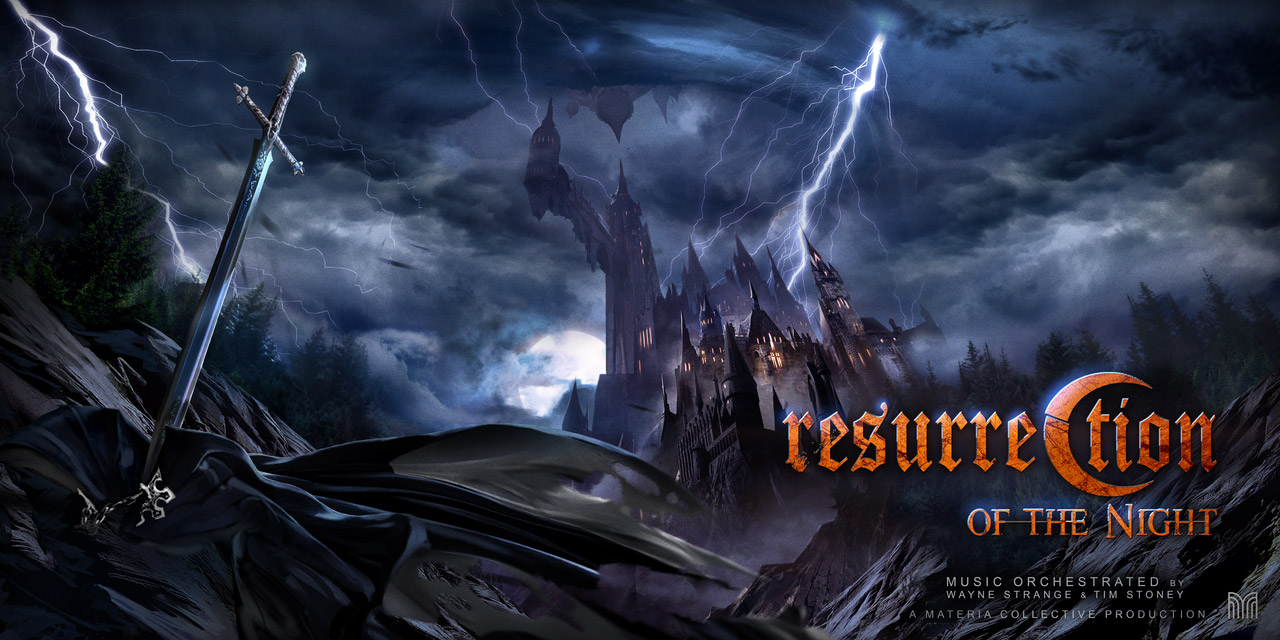 As of today, there are only 8 days left to the Kickstarter, with a little less than half of their goal reached. They still have some ways to go, but I've seen drastic turnarounds before that blast the KS goal right out of the water. With that said, I'm hoping they reach their goal because I'm craving some Symphony of the Night arrangements. Because I'm such a glutton for physical album releases, I might lean toward the CD pledge tier (with everything else in the package as a nice addition). However, if you're a vinyl collector, 'cause I know you folks are out there, then they have an appetizing tier just for you. But first, we'll have to see if they reach their goal!
Materia Collective's Resurrection of the Night: Alucard's Elegy Kickstarter ends Sunday, November 26th at 9:00PM EST, so don't miss out in case this catches your eye! Until then, let's enjoy volume one, Resurrection of the Night, while we wait. Best of wishes to them!
Resurrection of the Night is available for sale at Bandcamp, Google Play, and Spotify.