Final Fantasy: A Legacy of Art Exhibit Opens Soon - See the Trailer
Featuring art and plushies and cards and drinks. And art.
11.16.17 - 11:18 AM
With 2017 marking the 30th anniversary of the Final Fantasy series, Square Enix has made sure people know it, with various events, special merchandise, game sales and releases, in-game events in several Final Fantasy mobile titles, and, of course, the adorable anniversary logo: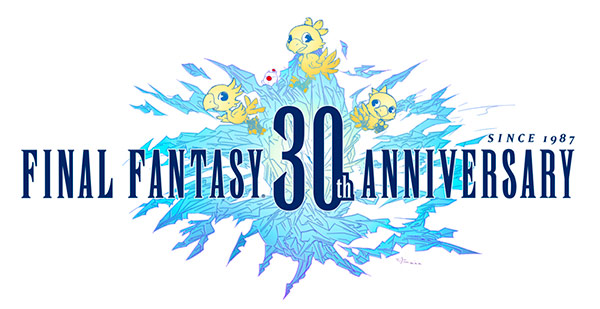 Starting next month, Gallery Nucleus, a Los Angeles-area art gallery, will be showcasing artwork from the series' entire history. It's a fitting location, and one Square Enix used in 2014 to celebrate the launch of Final Fantasy X | X-2 HD Remaster. If you missed it, you can read my event report here.
This week, Square Enix released a trailer for the upcoming exhibit:

"Final Fantasy 30th Anniversary: A Legacy of Art" opens on Saturday, December 2nd at 12:00pm and closes that day at 5:30pm. The exhibit will then be open - and yes, attendance is free - every Tuesday through Sunday between 12:00pm and 8pm, until January 7th, 2018.
Besides art, the event will feature Final Fantasy merchandise for sale, an area showcasing the Final Fantasy Trading Card Game, a Final Fantasy drink bar (sign me up!), a photo wall, a signing wall, and food trucks.
If you're going to be in the Los Angeles area in December, it looks to be worth a visit, and we'll have a writeup about the event once it opens for everyone else. Please look forward to it!