Destiny 2 PS4 Pro Bundle Announced
Get it while supplies last!
07.21.17 - 11:17 AM
Mirroring the release of the original Destiny, Sony Interactive Entertainment of America and Europe have announced a new Destiny 2 PS4 Pro bundle, set to release on September 6th alongside the base game.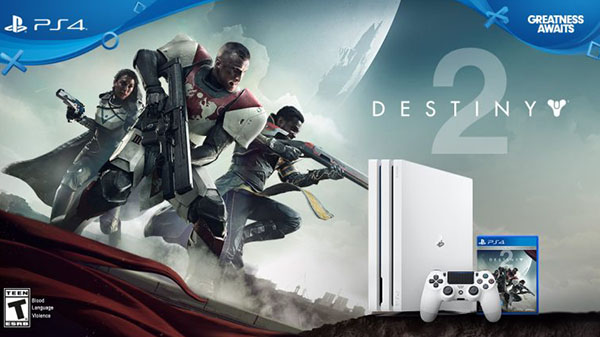 The bundle, which will cost $449.99 USD/ $549.99 CAN, includes a Glacier White PS4 Pro console and matching controller, a physical copy of Destiny 2, and a voucher for the season pass and premium items for Destiny 2. If you're a fan of Bungie's hit shooter series, the new bundle is a deal you can't pass up!
Destiny 2 is set to release on September 6th for PlayStation 4 and Xbox One, and October 24th for PC. Stay tuned to RPGFan for more news and info on the Destiny series.