Digital Pre-Orders for Kingdom Hearts HD 1.5+2.5 ReMIX Land A Bonus PS4 Theme
Stained glass never looked so beautiful.
02.27.17 - 6:23 PM
Sony Interactive Entertainment America and Square Enix have opened digital pre-orders for Kingdom Hearts HD 1.5+2.5 ReMIX, nestling a bonus PS4 theme as incentive for newcomers and series veterans.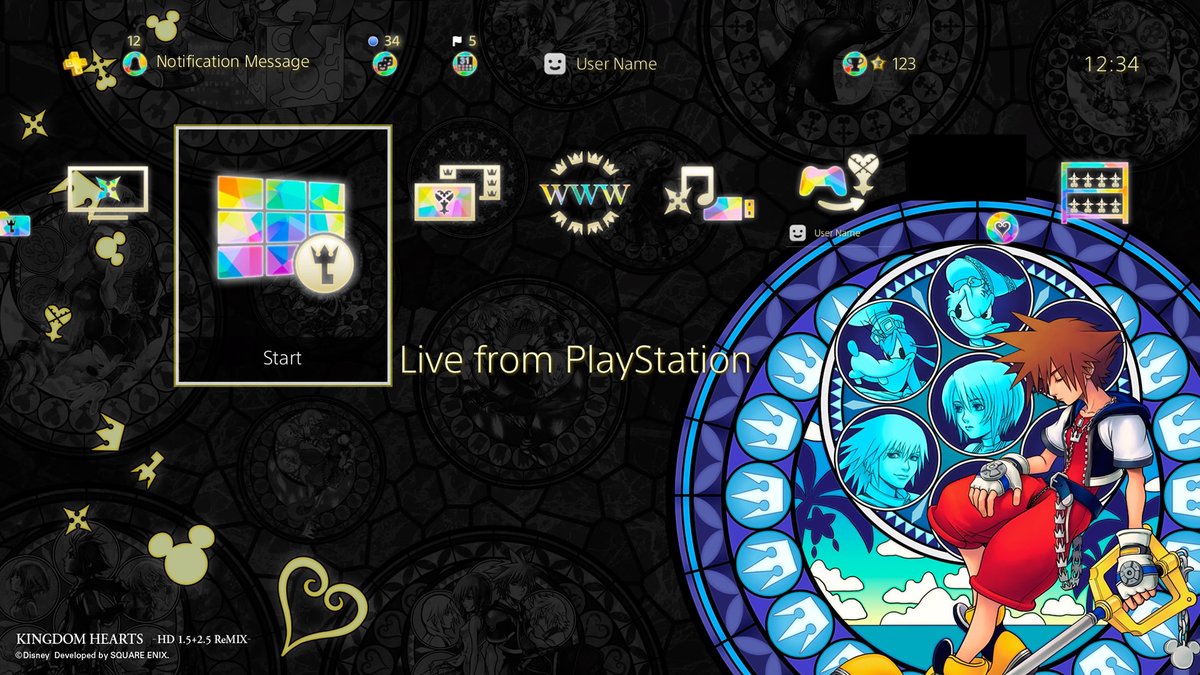 The theme itself looks to be a beautiful fusion of the stained glass aesthetic and the functionality of the PS4 Menu Screen. Utilizing hallmark imagery of Sora, Riku, Kairi and other characters within the series, it seems the theme is a worthy bonus for those tempted to digitally pre-order the game.

Kingdom Hearts HD 1.5+2.5 ReMIX comes out on PS4 on March 9th in Japan, March 28th in North America, and March 31st in Europe. If you're curious about what RPGFan thought about the remastered Kingdom Hearts entries, check out our reviews for Kingdom Hearts 1.5 and 2.5. For anything Kingdom Hearts related, stay tuned to RPGFan!