Final Fantasy 30th Anniversary Events to Continue All Year
Hoping you got some great things in store Square Enix.
02.07.17 - 3:14 AM
After the first 30th anniversary event for Final Fantasy, many were left wanting more. Series director Shinji Hashimoto has confirmed that the aforementioned event was just the beginning and that Square Enix has more plans to celebrate the anniversary of their flagship series, with several announcements to come in future anniversary events.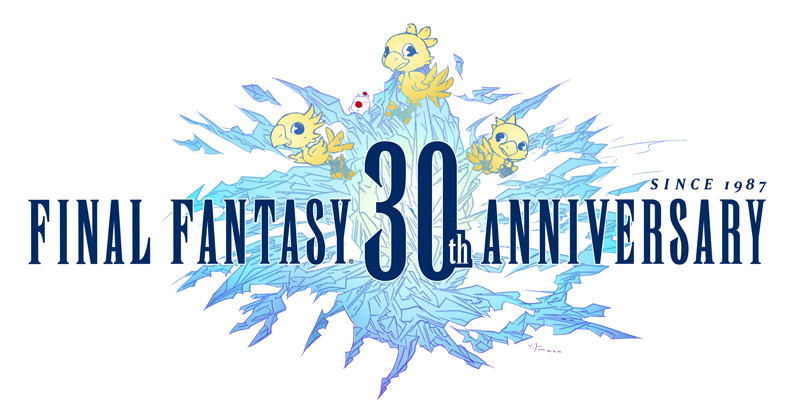 Hashimoto acknowledged the 20th anniversary of Final Fantasy VII, saying that there wouldn't be zero news on Final Fantasy VII Remake. More news on the upcoming title would likely come from director, Tetsuya Nomura who hopes to share more on the game's progress later this year.
In other Final Fantasy news, Square Enix announced that Final Fantasy XV's Noctis Lucis Caelum and Final Fantasy VI's Kefka Palazzo will be playable in Itadaki Street: Dragon Quest and Final Fantasy 30th Anniversary. The latest entry in the Itadaki Street series will be the first to feature voiced characters. The game is scheduled to be released for PlayStation 4 and PS Vita in 2017 in Japan. To help with the wait, Square Enix released a gameplay video featuring Noctis that you can watch below.
On the mobile side of things, Dissidia Final Fantasy: Opera Omnia is out now in Japan for iOS and Android devices. The title is set in the same world as the arcade version and follows the story of legendary characters from previous games gathered before two gods. Battles are similar to those in previous Dissidia game using Brave Attack and HP attack systems. A large number of characters from the franchise will appear in the game. As of now, there are no plans to release the title outside Japan.
Final Fantasy titles confirmed to release this year include, Final Fantasy XIV: Stormblood and Final Fantasy XII: Zodiac Age. Stay tuned to RPGFan for more updates on Final Fantasy's 30th anniversary.