Legend of Zelda: Breath of the Wild to Appear at 2016 Game Awards
Oh yeah, the Game Awards are today.
12.01.16 - 1:38 PM
Nintendo of America has announced that the upcoming Legend of Zelda: Breath of the Wild is making an appearance at this year's Game Awards. The first HD title in the series is expected to receive a trailer and/or gameplay video during the show. Game Awards show producer Geoff Keighley joined in creating hype by posting a pair of images on Twitter showing the Sheikah Tribe's symbol and the game's logo.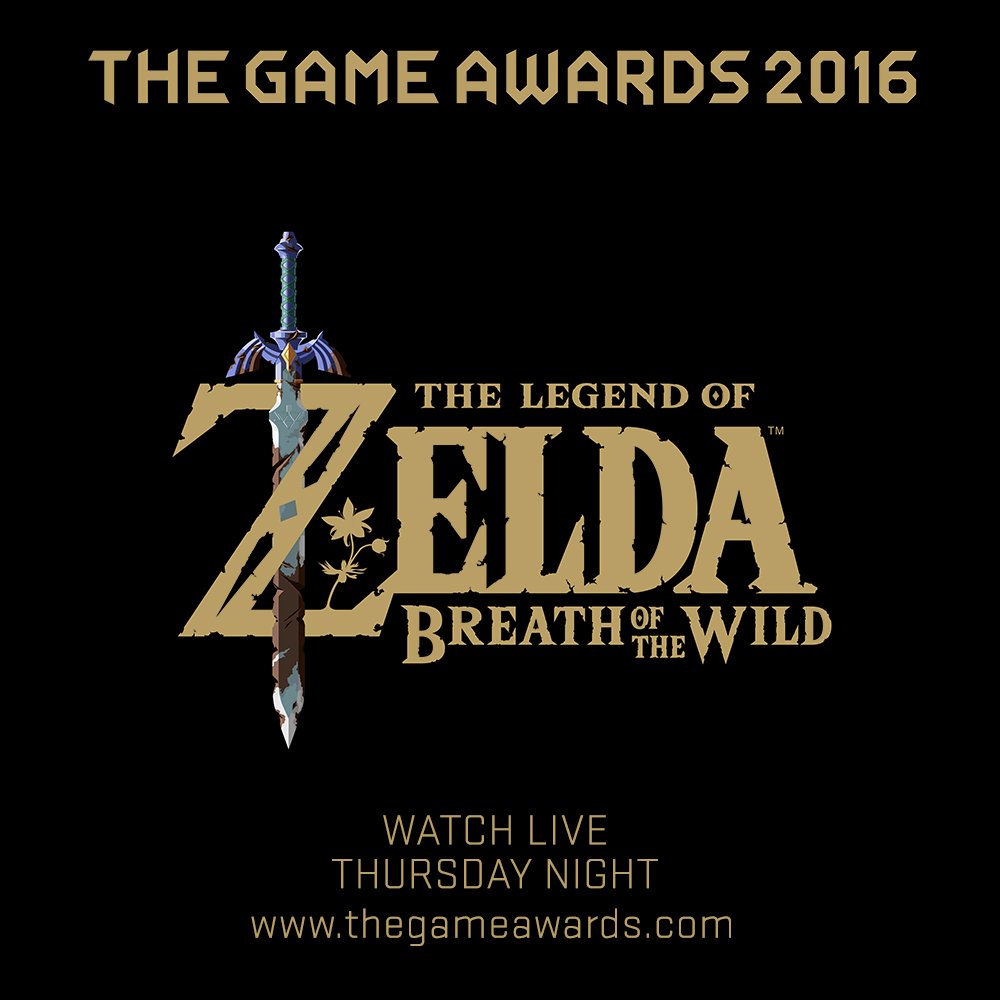 The company tweeted the announcement, saying it would be an 'exclusive look' into the series' next entry. The game is set to be an open-world environment reminiscent of the original Legend of Zelda, larger than that of any previous title and providing players the opportunity to explore at their own pace.
Legend of Zelda: Breath of the Wild is expected to release in 2017 for the Nintendo Switch and Wii U.