Persona 5 Cafe Employee and Maid Cafe Trailers; New Character Artwork
The amount of after school activities is astounding.
08.23.16 - 4:25 AM
Atlus released a new trailer for Persona 5 on August 20th revealing that you can choose to work at a cafe during your after school hours. The trailer shows the protagonist working his shift and relaxing during his lunch break, accompanied by a fitting jazz audio track. Check it out below.
The second trailer features the protagonist visiting a maid cafe. Maids will not always bring the correct order, but the upside to this mistake is the opportunity to raise the protagonist's kindness stat. Check out the trailer subbed in English below.
Altus has also revealed the artwork for the Velvet Room attendants Caroline, Justine and Igor. The Japanese website has been updated with the artwork and character descriptions.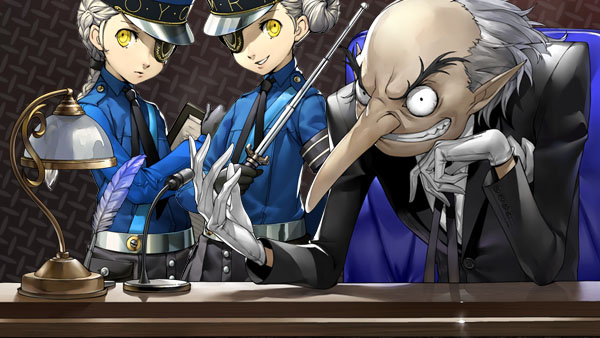 Persona 5 will be released in Japan on September 15th for PS4 and PS3. The American and European releases will follow on February 14 next year. Check out our gallery for more screenshots and stay tuned to RPGFan for more updates.