Puyo Puyo Chronicle Gets Its First Gameplay Trailer
Check out a bit of this charming 3DS title!
08.23.16 - 3:43 AM
In a recent issue of Famitsu magazine Sega announced Puyo Puyo Chronicle, an upcoming 3DS puzzle RPG to be released in celebration of the series 25th anniversary. And now Sega has given us the first gameplay trailer for the series' most recent installment.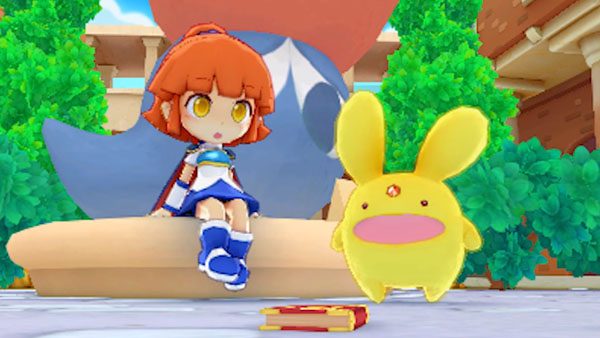 The trailer showcases the Puyo Puyo a wonderful and vibrant world with an absolutely charming art style. We are introduced at the beginning to an adorable girl and a rabbit type creature who are promptly abducted by a magical book. We also learn that the game will feature classic JRPG elements such as discovering items in chests, questing, and the always important battling a plethora of enemies throughout the world.
If you like what you see of Puyo Puyo Chronicle in the trailer above let Sega know: as of now there is no planned release for the west.