Tokyo Xanadu eX+ Details Asuka and Sora Side Stories
Importing sounds like a great idea.
08.16.16 - 6:38 PM
Falcom has released more detail on the Asuka and Sora side stories in Tokyo Xanadu eX+. In their previous update they announced that protagonist Kou's childhood friend, Ryouta Ibuki was made a playable character in the enhanced PS4 version. Read more about them below.
Asuka's Side Story: "Sacred Sword User"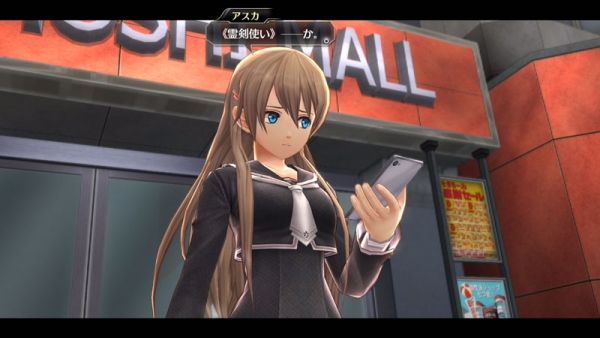 Asuka's Spirit World cooperators are gradually increasing while her own stance is starting to sway. While working with her comrades to resolve incidents, she feels that her way of thinking is changing. In the meantime, an unseen Spirit World gate has appeared before Asuka. She has become disappointed in her role as the "Sacred Sword User", releasing a natural power unknown to her allies and deciding to take on the Spirit World alone in order to regain her enthusiasm for the role.
Sora's Side Story: "The Vow of That Day"
Sora's side story begins during the holidays when she sees Asuka walking down the street while on her way home. She sees Asuka acting suspicious while going around Morimiya City and thinks she is doing Spirit World work, but follows her to find out more about what's going on.
It seems as if Sora's and Asuka's side stories will likely intertwine at some point, making for interesting story content that wasn't in the original version and providing an opportunity to expand on the plot.
Tokyo Xanadu eX+ will be released on September 8th in Japan. There is no word of a Western release for the enhanced PS4 version, but we will get the original Tokyo Xanadu localized sometime in 2017. Check out some screenshots of the game here.