NIS Announces Action-RPG The Princess is Money-Hungry for Vita
Kane buys you everything in this game.
08.12.16 - 4:57 PM
NIS announced their newest game The Princess is Money-Hungry through the latest Dengeki PlayStation issue. The new RPG will be released for the PS Vita on November 24th in Japan for ¥5,980. In this title, every aspect of the game is centered around money. While money is an integral element of nearly all RPGs, The Princess is Money-Hungry has a unique take on the idea that money makes the world go round.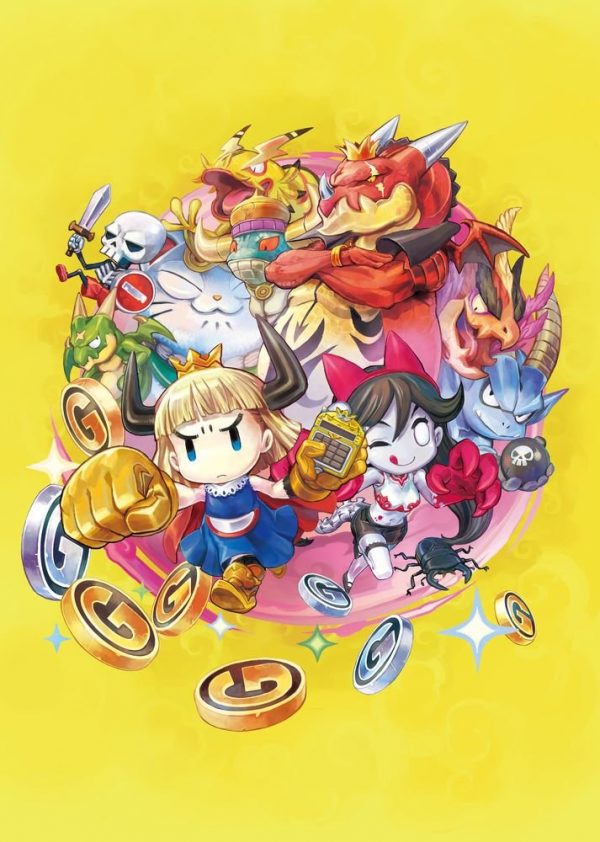 The game is set in a world where capitalism reigns supreme, to the point of being able to buy love and justice with money. The thrifty princess seeks revenge against the demon king by hiring enemies to help her in her quest.
Instead of the usual leveling up to learn special moves, the princess will be able to obtain them by purchasing them when she has earned enough money by defeating foes. Speaking of which, you will also be able to hire your enemies with enough cash and have them work for you. Having a ton of cash solves every single obstacle the game throws your way. Stay tuned to RPGFan for more details!