Lenneth Valkyrie Returns in Valkyrie Anatomia
Question is, is she the same incarnation as in the original?
04.24.16 - 11:54 PM
Valkyrie Anatomia: The Origin is a departure for the series, the first made for mobile. However one important element of the game will return from previous entries. Lenneth Valkyrie, the protagonist from Valkyrie Profile, will return as the protagonist in Anatomia. Pictured below, she will be voiced by Miyuki Sawashiro.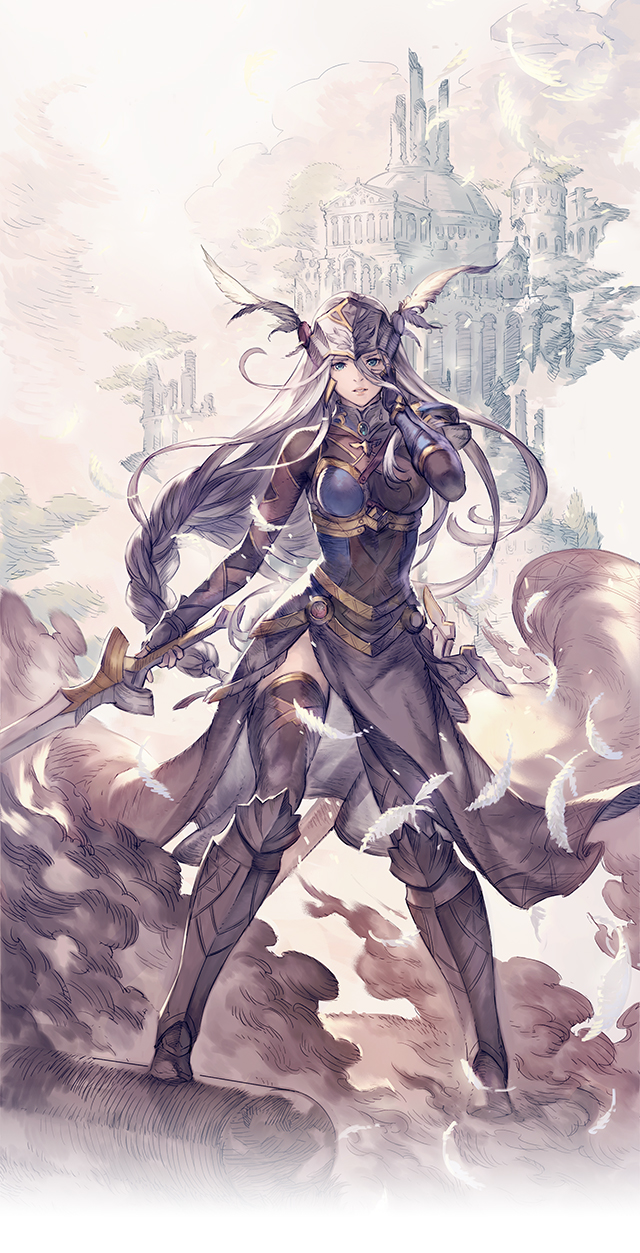 Other important characters are Odin, the Lord of the Aesir; Norn, a goddess of fate who can see the future; Sena, an earnest, brave, and gifted swordswoman; and Darine, a woman whose beauty is otherworldly.
Valkyrie Anatomia: The Origin comes out on iOS and Android in Japan this Spring.
Source: Gematsu