CoroCoro Promises Next Month's Pokemon Sun / Moon "Scoop" Will Be Huge
Especially since this month's tease "wasn't that big."
04.12.16 - 11:18 PM
Last month, Japanese gaming publication CoroCoro announced upcoming Pokémon Sun/Moon special features for their magazine. And that's awesome! People are excited about the next installments in the Pokémon series and are anxious for any tidbit of information. Well, my fellow trainers, you can check out their first Sun/Moon special feature below: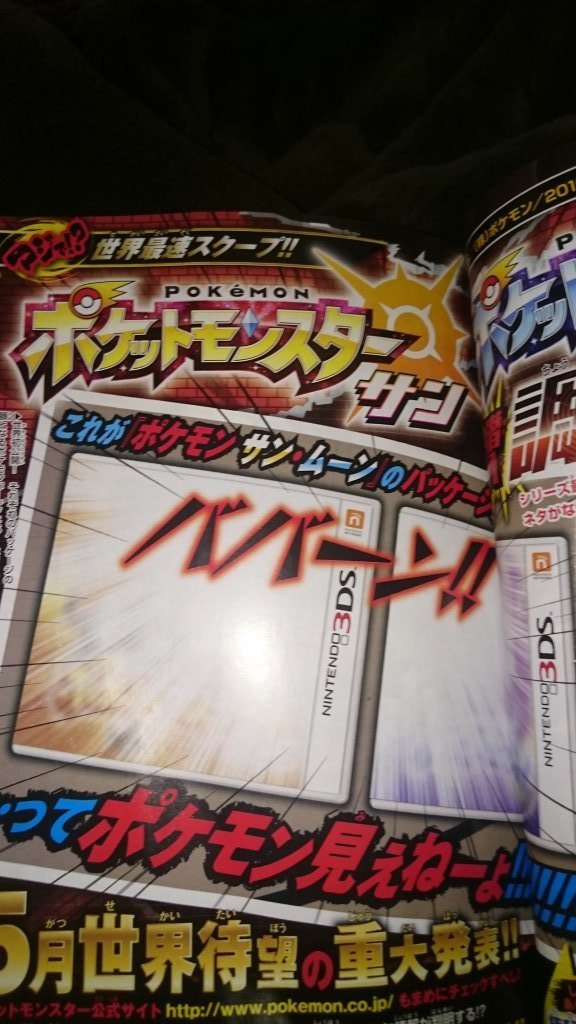 While it does qualify as a world first look at the game covers, it is not what people were expecting. Even CoroCoro makes fun of themselves with the image tagline saying "what the, we can't even see any Pokémon!!!!!!" Indeed CoroCoro; we can't.
Though this first reveal was a disappointment, the magazine has stated that they will have a major scoop for Pokémon Sun/Moon sometime next month. Let's just hope that this next reveal does more than just fill in the game covers of the above image!
Pokémon Sun/Moon will release worldwide on the 3DS sometime during the 2016 holiday season.