Final Fantasy XV Detailed in Game Informer
A ton of new information from the May 2016 cover story
04.08.16 - 3:13 AM
The latest issue of Game Informer magazine comes with a 20-page cover story on the long awaited Final Fantasy XV, delving into loads of new information about the Square Enix JRPG.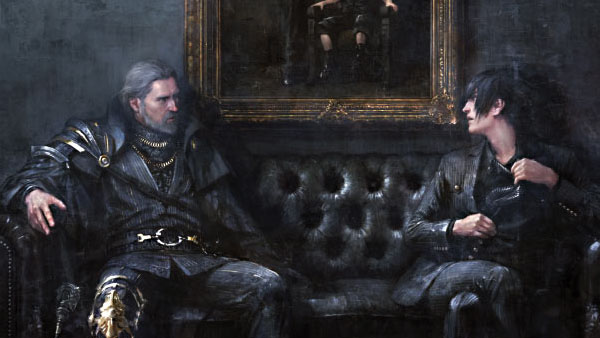 There's a lot to get in to, but thankfully, the fine peoplele over at Nova Crystallis have compiled some of the major talking points, which we will summarize here. If what you see here whets your appetite, you should check out the May 2016 issue of Game Informer for more info and screenshots and awesomeness.
For starters, Tabata and his team started working on Final Fantasy XV unclear of the series' brand image and what direction they should proceed in. To Tabata and company, the three core tenants of Final Fantasy were challenging the status quo, providing an exceptional experience and using cutting-edge technology. Tabata believes that Final Fantasy VII was the last game in the series to use all three points. Final Fantasy XV is therefore a "make-or-break moment" and a chance to bring back lapsed fans and make new ones. Also, when the game shifted from Versus XIII to Final Fantasy XV, it was divorced from the previously established Fabula Nov Crystallis mythos, which also included reworking the character of Stella.
Game Informer got a chance to play through the opening portions of the game. Final Fantasy XV will begin with a battle in an undisclosed location, akin to the opening of Final Fantasy II, and afterwards Noctis and crew will experience the breakdown of the Regalia and have to push it to the nearest station. This is to give the player a feel for the game's open world and instill a sense of wonder. The focus on "fantasy based on reality" remains intact, as the GI crew heard an instrumental version of Neil Young's "Heart of Gold" at the Anchorhead station.
There are a lot of other little things that should excite longtime fans — combat has been improved since the demo, with a large variety of weapons including swords, daggers, lances, firearms, shields, royal arms and elemental spells. There's also something called "machines," although what purpose these serve is currently unknown. There will be a method for upgrading the party's skills, such as strengthening auto-dodge or other skills, and magic can be synthesized into more powerful spells. The party will use the Regalia's trunk as party storage, which is neat, and each character will have their own unique skill for interacting with the environment, such as fishing or photography (which is a specialty of Prompto's). Speaking of which, continuing to take pictures with Prompto will improve his skills with the camera.
There's even more, if you can believe it, such as character details about Luna and how she's the kind of strong heroine who will help Noctis to fulfil his destiny, but you get the idea. Final Fantasy XV is shaping up to be a remarkable game, and it's on the way soon. Final Fantasy XV releases for PlayStation 4 and Xbox One on September 30. Hype my friends, much hype.