Star Ocean: Second Evolution Available Now for PS4 and PS Vita in Japan
Be jealous of Japan and watch 40 minutes of gameplay.
10.30.15 - 3:57 PM
Square Enix recently announced that Star Ocean: Second Evolution is now available for PlayStation 4 and PlayStation Vita in Japan.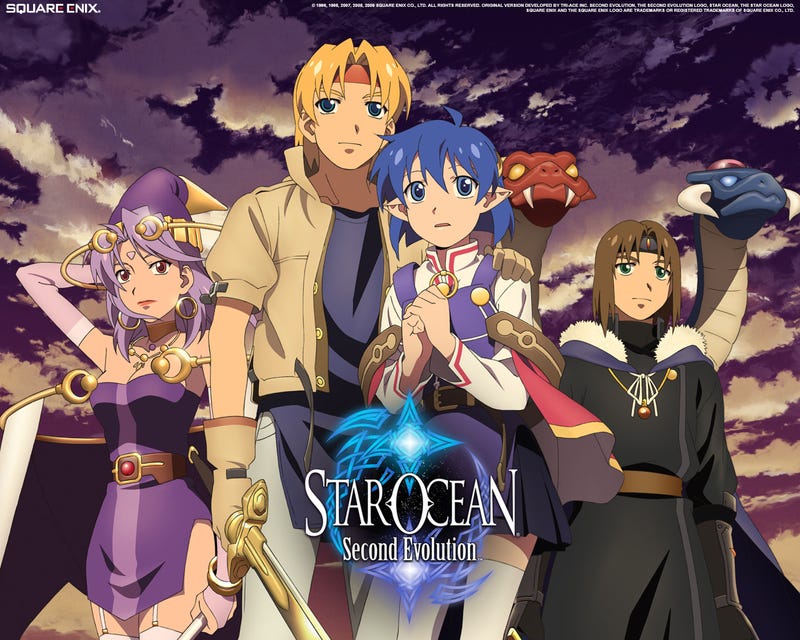 Originally released in 2008 as an enhanced PSP port of the 1998 PlayStation title Star Ocean: Second Story, Second Evolution for PS4 and PS Vita boasts a few new additions from its PSP days. The game features a new opening theme song sung by twin duo Rina Eri, paid "support" downloadable content (as in items, level ups, and other tidbits), improved graphics and background music quality.
As of now, we have no word on a western release for the game. If you have a Japanese PSN account, Star Ocean: Second Evolution will cost you ¥2,268 (~$19 US). If you are like most of us and are crossing your fingers for a western release, in the meantime you can check out 40 minutes of gameplay in the link below: