Sword Art Online and Tales Mobile Crossover Event Announced
The art styles complement each other nicely.
10.12.15 - 4:55 AM
Bandai Namco is allowing their properties to intermingle with the announcement of a Sword Art Online and Tales crossover event coming to mobile this November. The Android and iOS game, Sword Art Online: Code Register, will be receiving some special guests and costumes from the Tales smartphone game, Tales of Link. Tales of Link has several original characters as well as some fan favorites like Asbel and Judith.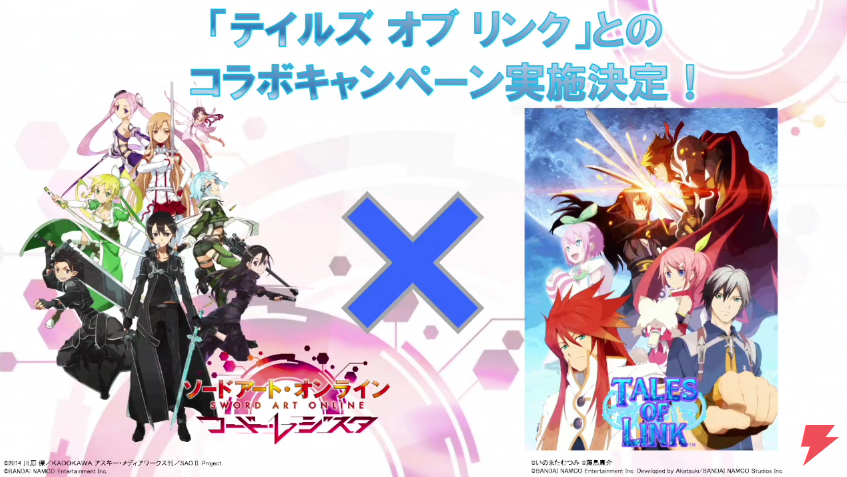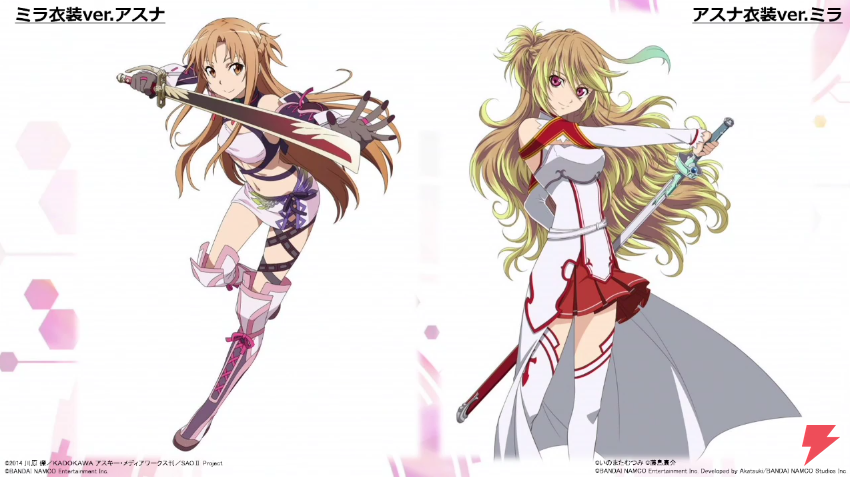 In other Sword Art Online: Code Register news, the game is receiving a new character. Lyn and her familiar, Gigappe, were named by Kirito's voice actress, Yoshitsugu Matsuoka.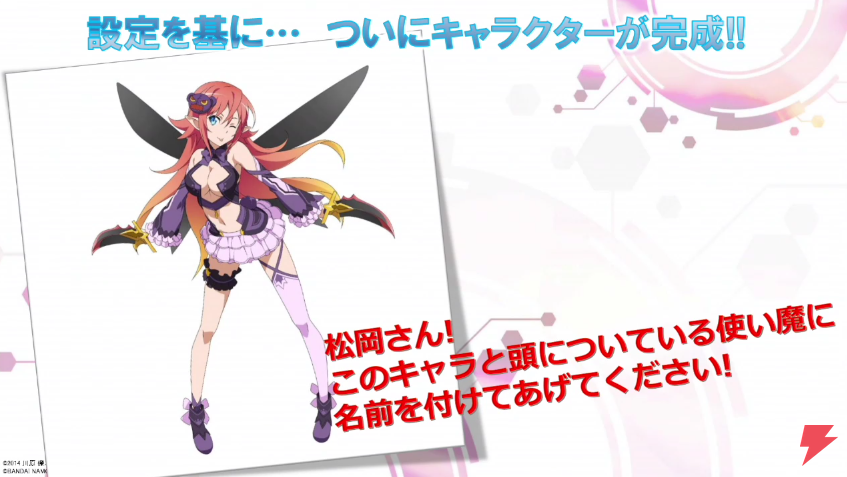 The final three contestants in a player popularity poll were also revealed and the winner will star in an upcoming original event.