New Armour, Weapons, More Confirmed For Bloodborne: The Old Hunters
Ludwig isn't happy you've been using his sword.
09.30.15 - 4:25 AM
The Old Hunters, the first and final expansion for Bloodborne, was a highlight of Tokyo Game Show 2015. Series producer, Masaaki Yamagiwa, was interviewed by Gamespot, and he was able to explain what fans can expect from the DLC.
Fans of Bloodborne and the Souls games are lore-crazy and From understands that. When asked about the story and setting, Yamagiwa said, "the setting for the new DLC is a nightmare where the Old Hunters have been trapped. Among the Old Hunters are people mentioned in the main story; Ludwig is a character who's mentioned in the main story. He is one of the Hunters trapped in this world. In that sense, it is an expansion of the story and you will learn more of the lore and mythos of Yharnam in the process."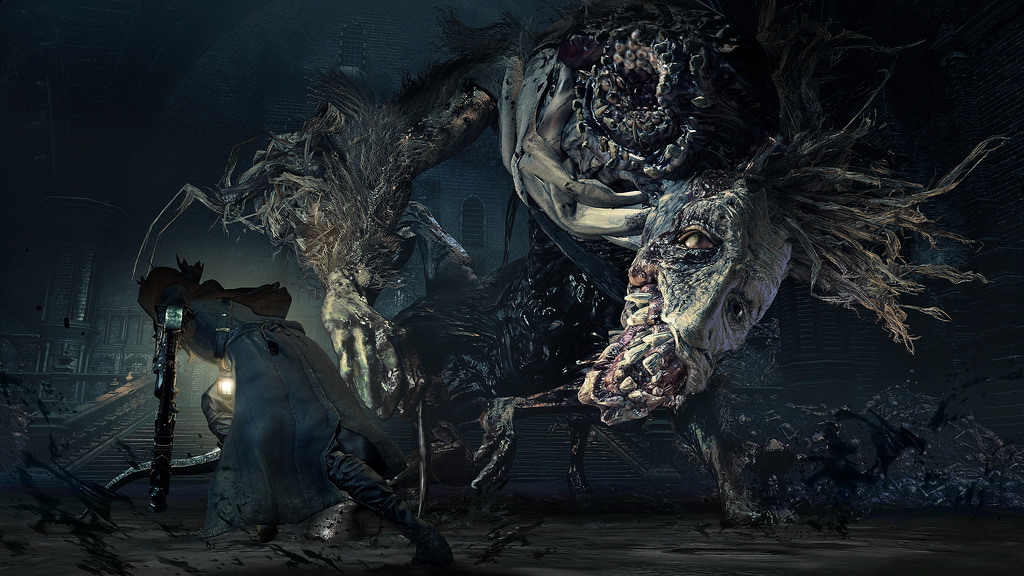 Another big feature of The Old Hunters is new weapons. Yamagiwa confirmed that including "left and right-hand weapons, there are at least 10 new ones. Maybe even closer to 15."
Fans were very vocal about their disappointment in the lack of weapon variety offered in Bloodborne. Yamagiwa said, "People also wanted more ranged weapons. There were a lot of weapons where it was just a cutting, regular slash action. For the DLC, we added things like the bow to allow for more ranged attacks."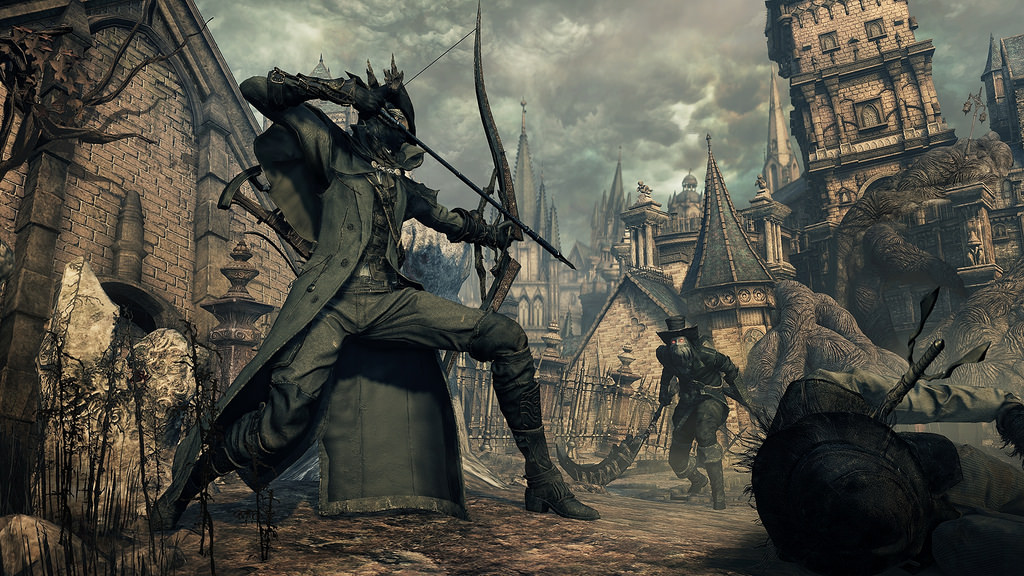 These new weapons have been in development for a while, but they didn't quite make it into the final game. They have been sufficiently "tweaked" for the DLC. New armor sets were also confirmed. The content in the expansion will feature Bloodborne's signature difficulty. "It's designed to have a similar difficulty to the latter portion of the game."
To round off the interview, Yamagiwa teased undiscovered secrets in Bloodborne and promised "some very fun tricks up [their] sleeve for the final version of the game."
Have another look at the TGS trailer below:
Bloodborne:The Old Hunters will release digitally on PlayStation 4 for $19.99 US on November 24th. A physical edition of the original game, bundled with the DLC, will be available on December 3rd.