Watch 10 Minutes of Ikenie to Yuki no Setsuna Gameplay
It plays just like an RPG should.
09.24.15 - 3:23 AM
During Tokyo Game Show, Square Enix held a live stream for their new "old-school" RPG, Ikenie to Yuki no Setsuna. They featured 10 minutes of new gameplay. Veteran RPG fans will recognize this game as a throwback to 90's era JRPGs and that's all the description needed.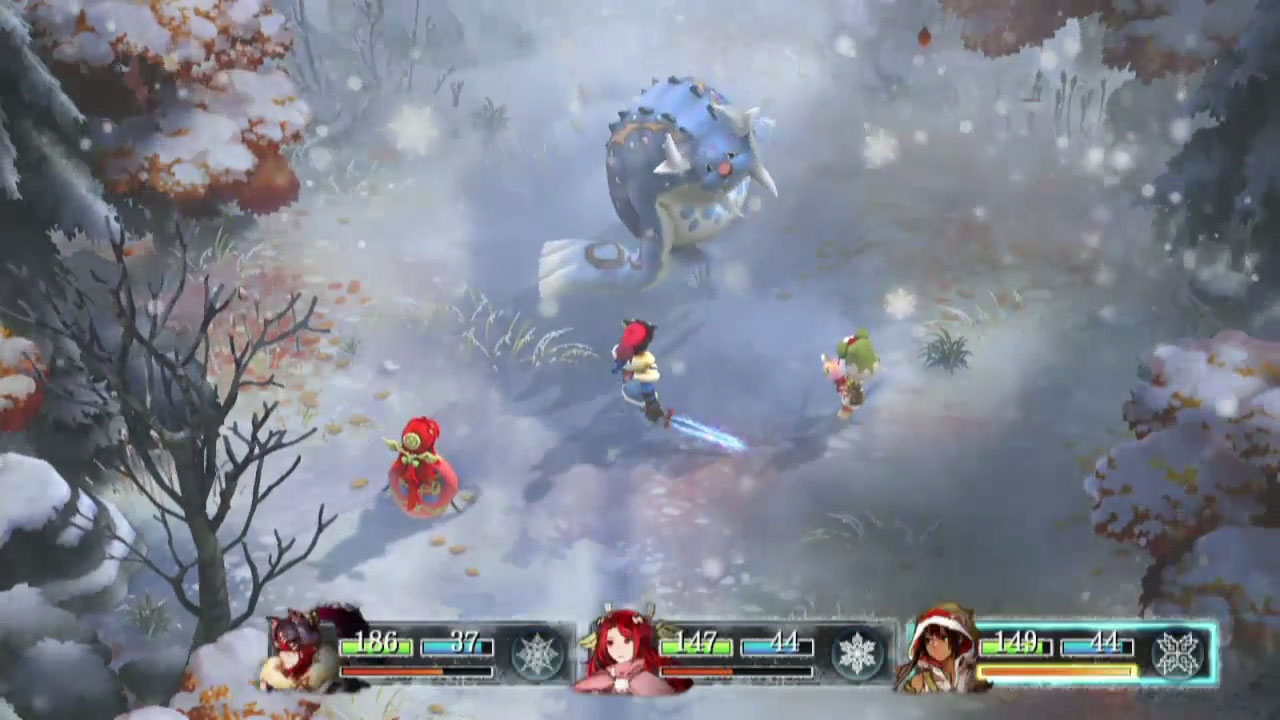 Ikenie to Yuki no Setsuna ticks all the boxes:
A World Map
Towns
Items
Treasure Chests
Beautiful Graphics
Active Time Battle
This game is playing the nostalgia card hard! You will take Potions to regain health and Ethers to regain magic; these are all common RPG truths that millions of gamers around the world understand. If you pause the video, you can almost trick yourself into thinking you are looking at sprites on a pre-rendered background!
Ikenie to Yuki no Setsuna will be coming to the PlayStation 4 and PlayStation Vita early 2016 in Japan. As the director Atsushi Hashimoto said, "Since it's a snowy game, it'll be out before it gets warm."