New SaGa Game Will Stick With 5-Character Battles
We also get a literal "first look" at the game.
09.22.15 - 2:25 PM
SaGa series creator, Akitoshi Kawazu, took to the stage at Tokyo Game Show to tease some new details about the upcoming SaGa: Scarlet Grace for PlayStation Vita.
He brought with him a working build of the game actually running on a Vita to confirm that the game is real and playable in some form. You can catch a glimpse of the game in the picture below: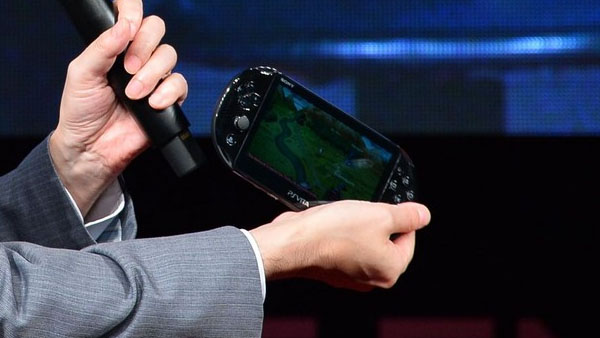 Kawazu, who is known for making complex and nearly indecipherable games, was not very forthcoming about Scarlet Grace. The one detail that he did provide was that the game would feature the series' standard 5-character battles. The large number of party members in battle adds another layer of strategy to the complicated battle system.
SaGa: Scarlet Grace will release in Japan for PS Vita in 2016.