Final Fantasy XIV New Patch 3.1 Details
It is not soon enough!
09.20.15 - 2:19 AM
During today's Letter from the Producer Live from the Tokyo Game Show, Director and Producer of Final Fantasy XIV Yoshi-P gave players a much needed update on the progress of patch 3.1, as well as a release window for the patch. The patch will be titled As Goes Light, So Goes Darkness, and will tell the story of the Warrior of Darkness along with the continuation of the Dragonsong War. Unfortunately the patch will not be out soon, and is slated for a release window within the first 10 days of November. To hold us over however we got a look at 3 of the major aspects of the patch.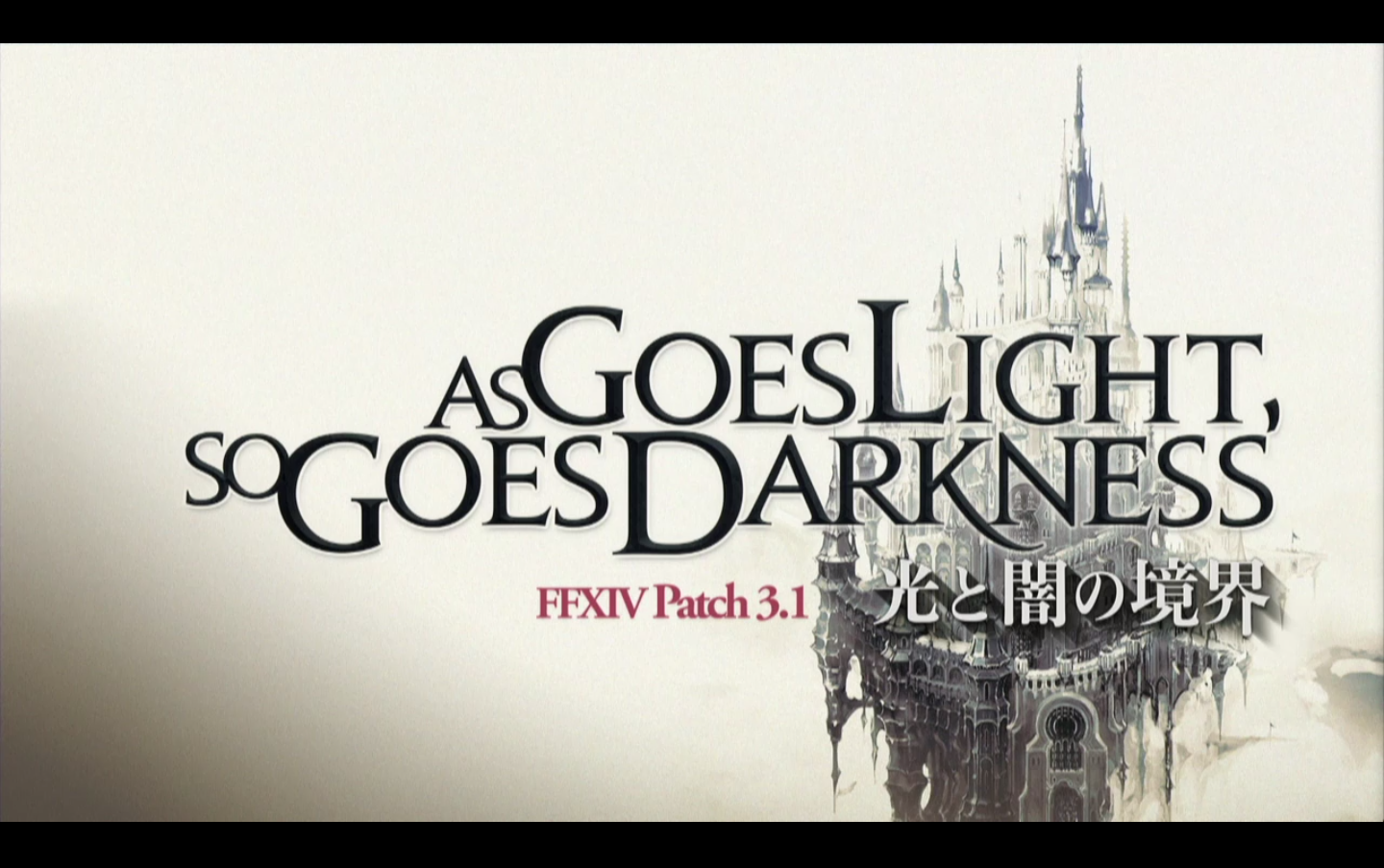 As previously known, the new 24 man raid, Void Ark, will make it's appearance in 3.1. Following in the footsteps of the Crystal Tower raids, Void Ark will also be 24 players with 3 tanks, 6 healers, and 15 DPS and will be around the same difficulty. The loot restrictions this time will be a bit different as gear and material rewards will be on separate lockouts. This gives players options when choosing gear, which has not been available before in these raids.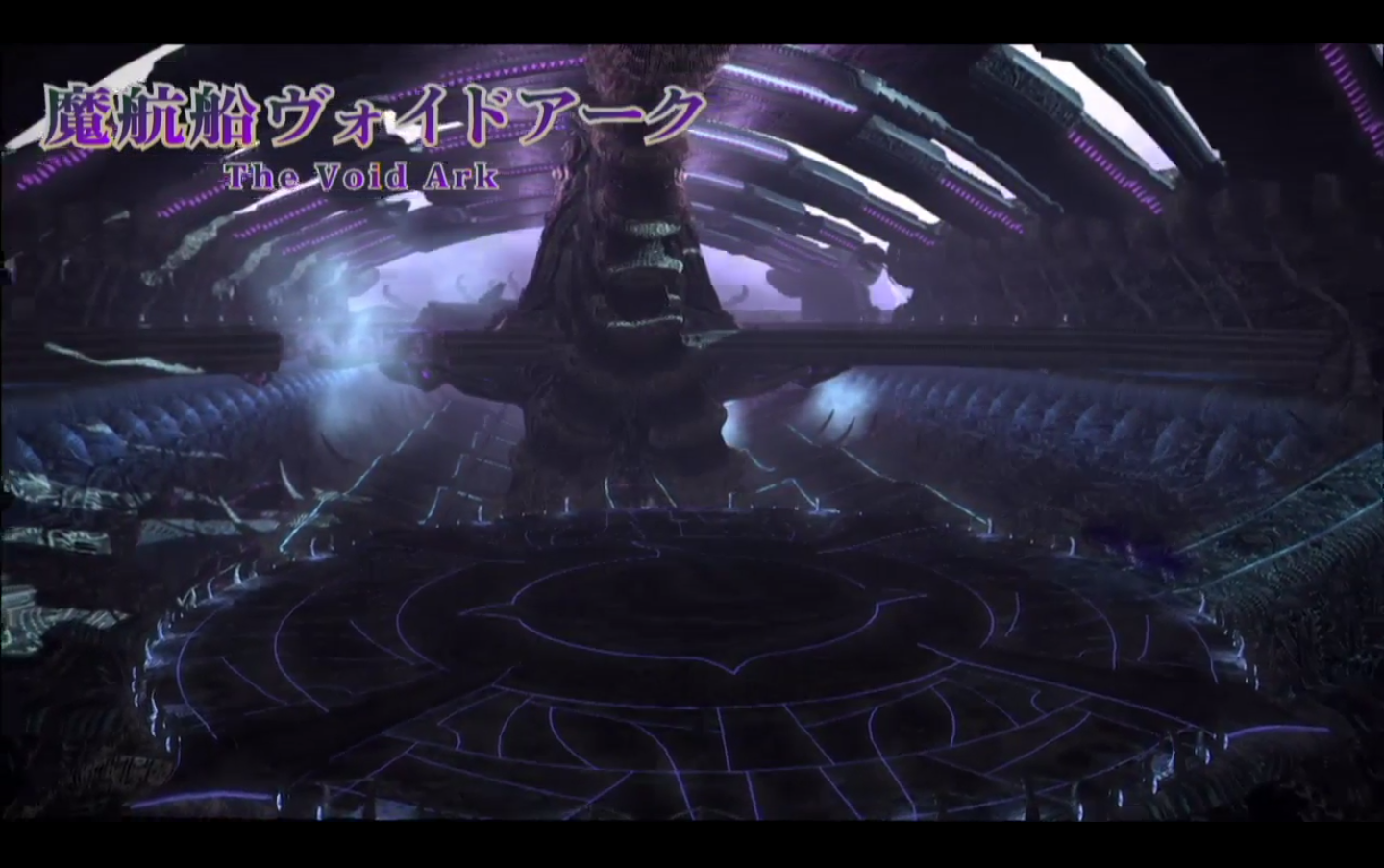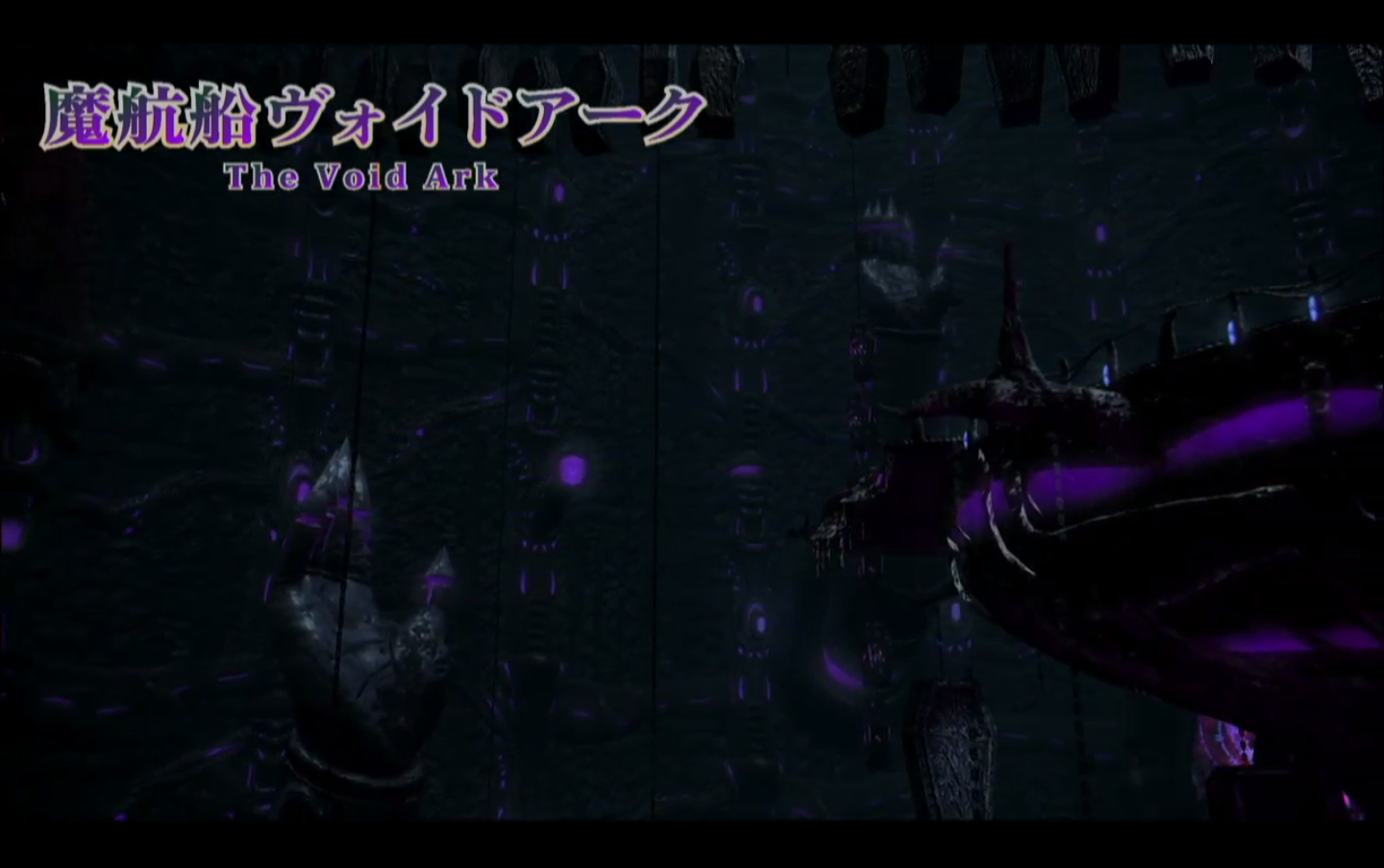 A new addition to the game will be Free Company Airship Exploratory Missions. Using your Free Company Airship or by using a public one from Ishgard, players can visit a new area of the game packed to the brim with a ton of strong enemies. Your objective in the area is to band together with 23 other players, fly between all the different floating islands, and take down these notorious monsters in the hopes of awesome rewards. If this sounds familiar to you then you might remember that this is very similar to Final Fantasy XI's Dynamis areas. Hopefully this time around it will be a bit more accessible and no one will be staying up till all hours waiting for a specific notorious monster to spawn.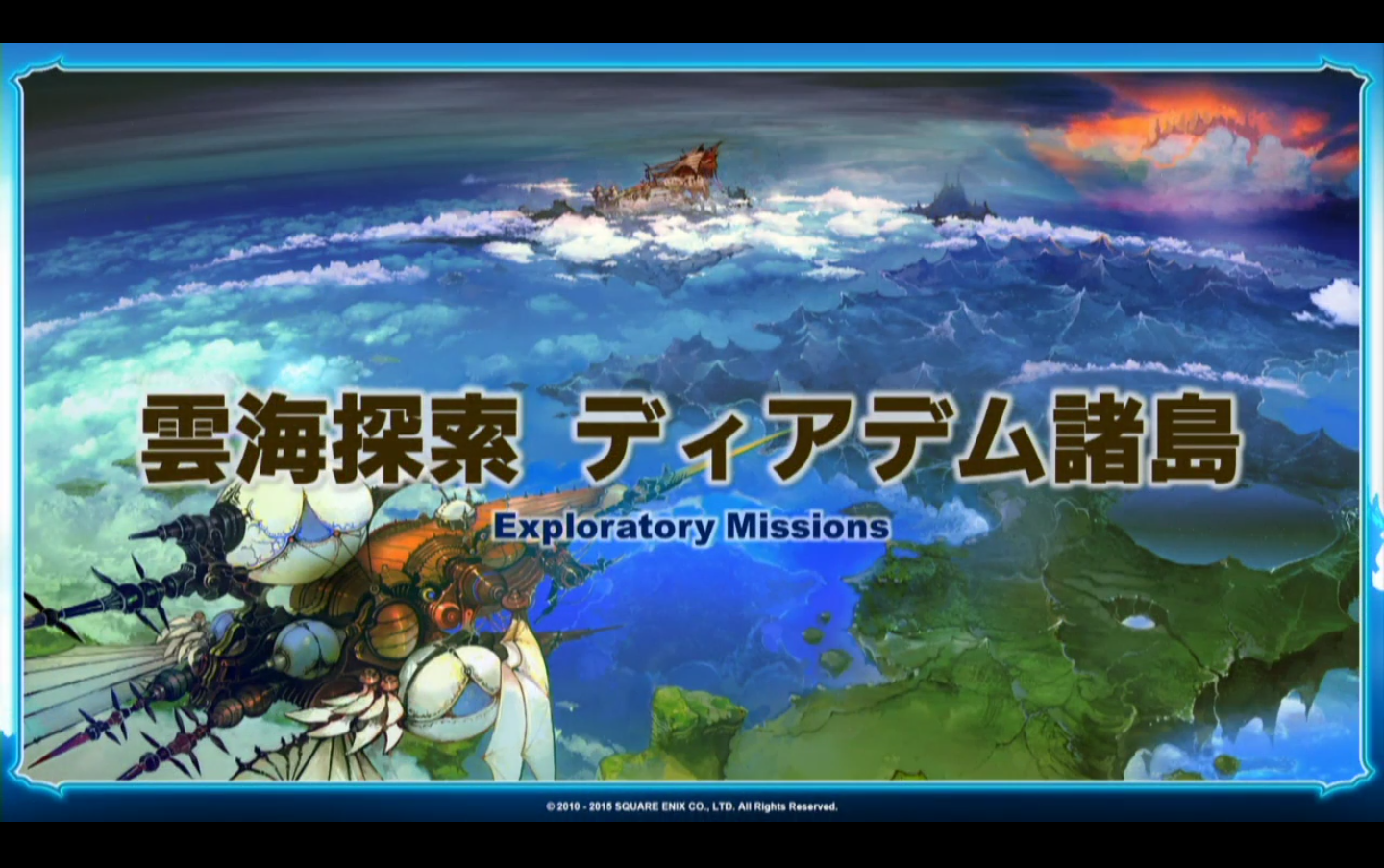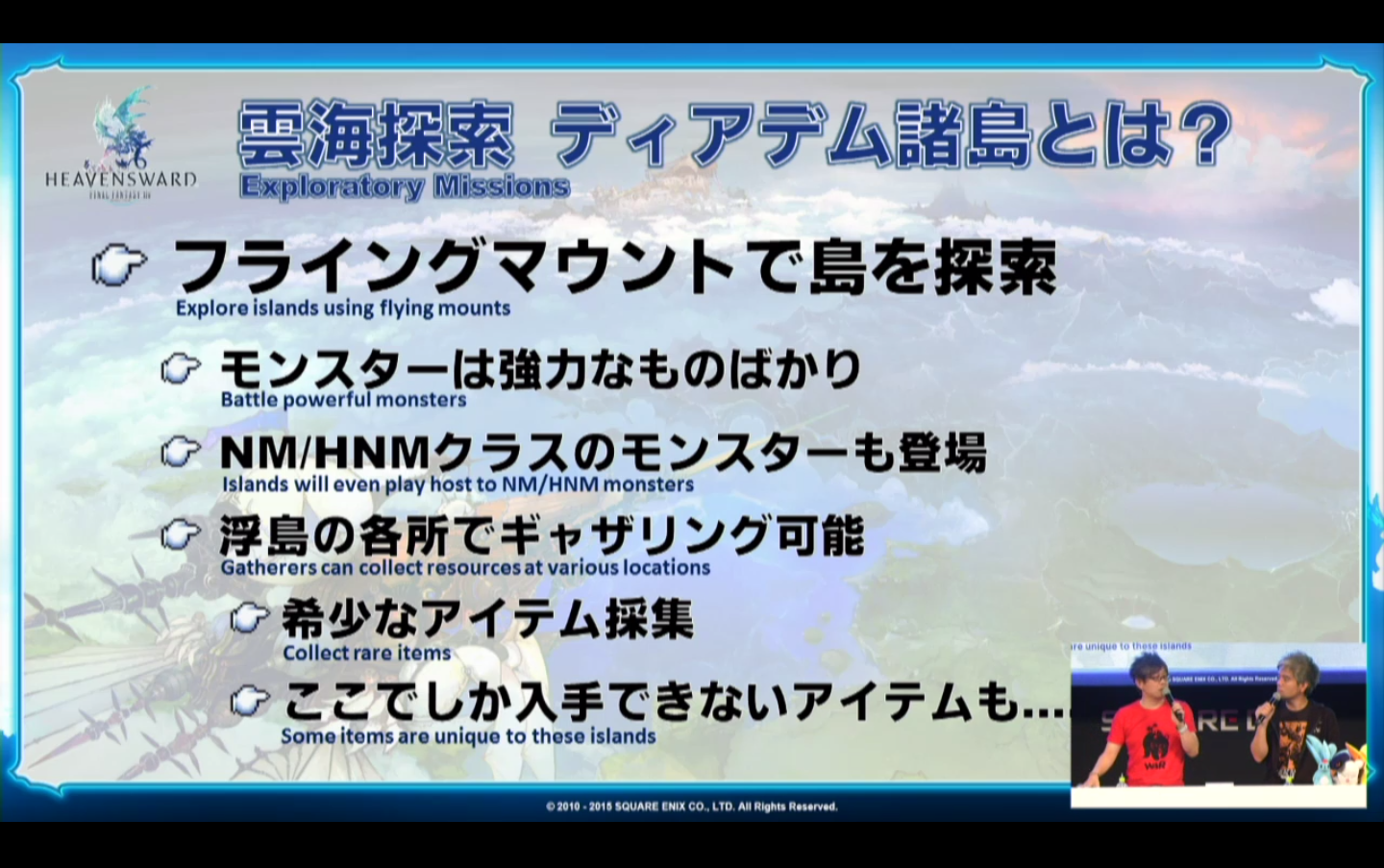 The new Gold Saucer attraction, Lord of Verminon, was also shown off again but this time in better detail. Lord of Verminon can be played either as a real time strategy game, or as a turn based game depending on how the players want to approach it. The concept is simple, you summon minions to attack the opposing players Arcana Stones and defend your own. You don't control the minion after it's summoned, but each minion has its own specific stats and special abilities that can turn the tide of battle. In a very simple rock-paper-scissor style, each style of minion is strong against another type and weak against another. Wind-up characters are strong against monsters types which in turn are strong against critter types, and they complete the circle by being strong against wind-up characters. Collecting all the minions will give you a greater variety of options in battle so make sure you go out and collect them all!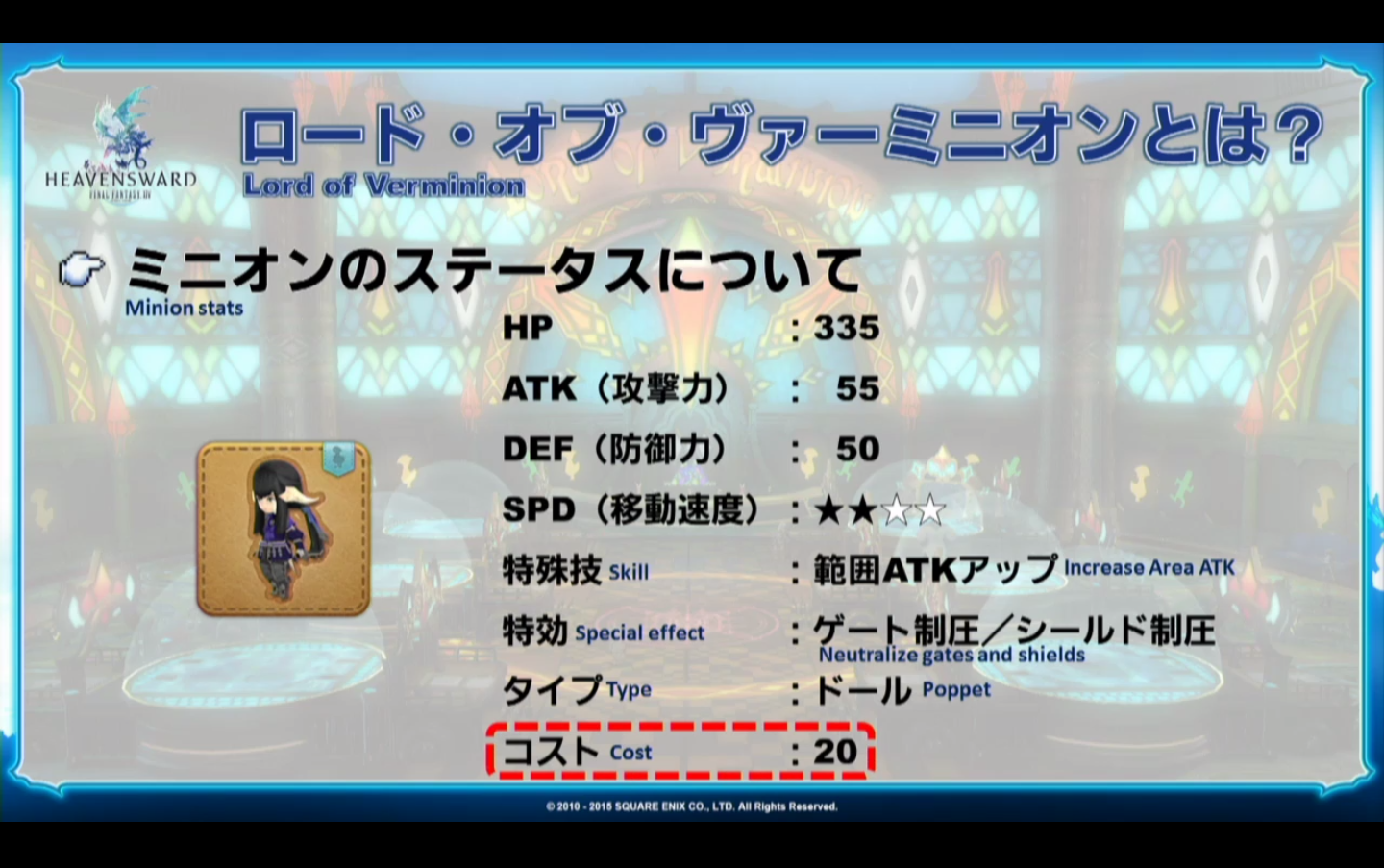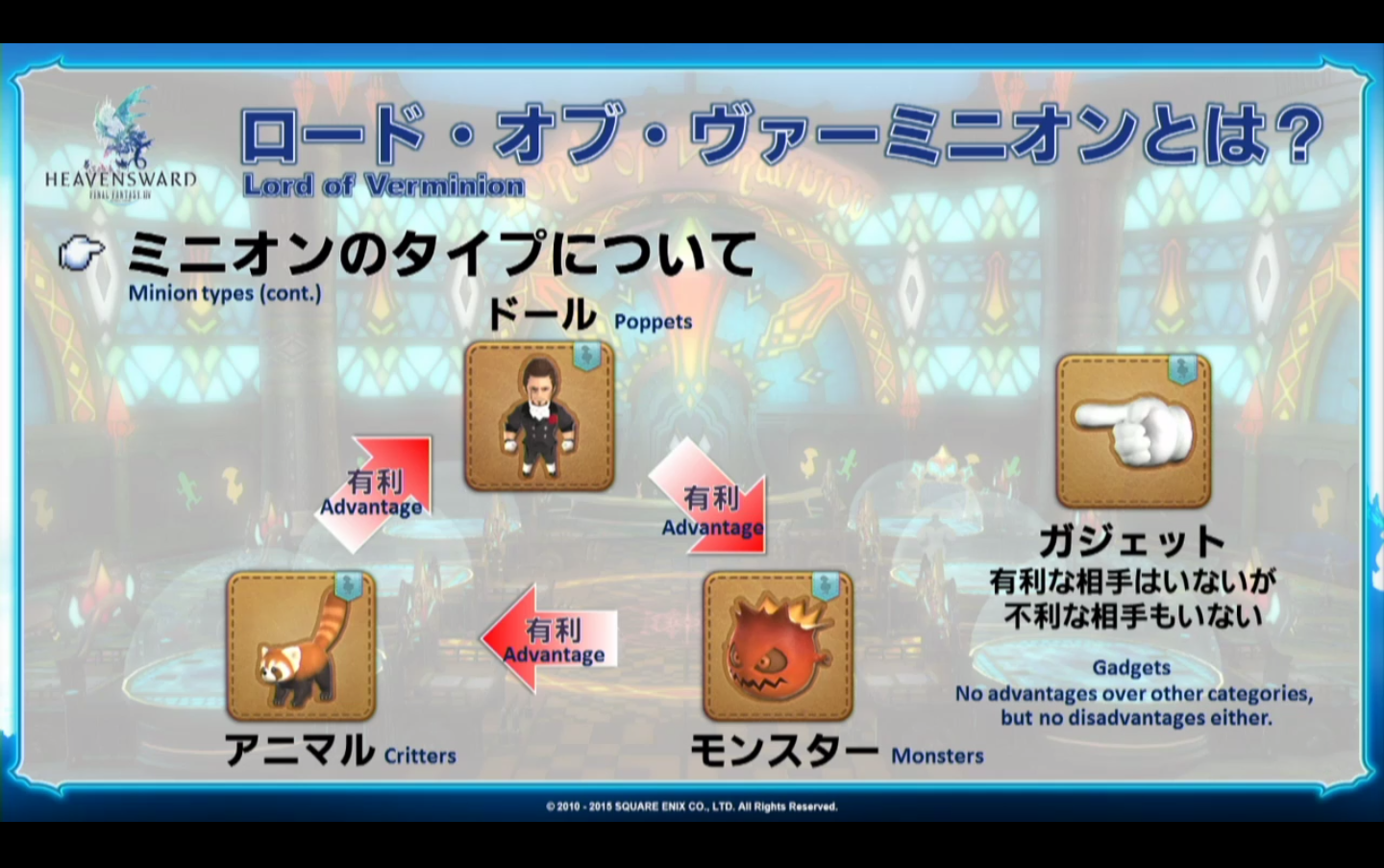 Wrapping it up Yoshi-P let us know that new relic weapons will be coming in 3.1, along with a much needed fix to Mudra lag for those playing the Ninja class. We may still be a month and change off form the release window, but the patch is shaping up to be pretty awesome. As always check back with RPGFan as we bring you continued coverage of Final Fantasy XIV.