New Details on Tokyo RPG Factory's Project Setsuna
ATB, praise be!
09.16.15 - 10:18 PM
At E3 2015, Square Enix announced a new development house labeled Tokyo RPG Factory and their first project was dubbed "Project Setsuna". Now the game has resurfaced with an official title, gameplay details, a teaser and a release window.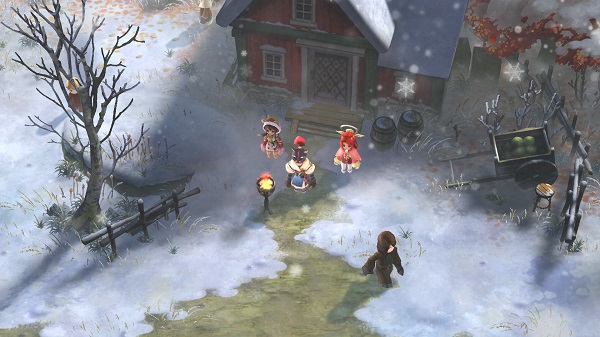 "Project Setsuna" is now formally known as Ikenie to Yuki no Setsuna and will be releasing for the PlayStation 4 and PlayStation Vita early 2016 in Japan.
Setsuna is billed as a return to form for Square and the RPG genre. It draws heavily from classic 90's JRPGs like Final Fantasy, Dragon Quest and Chrono Trigger.
The game will feature various unique towns, dungeons and enemies. Channeling Chrono Trigger, the combat will take place seamlessly on the overworld without any screen breaking transition. More importantly, Setsuna marks the return of Square's signature system, Active Time Battle. According to Famitsu, the game is 60% complete.
Ikenie to Yuki no Setsuna seems to be aiming to be the ultimate comfort food RPG for players who have fallen out of love with the genre in the modern era.
Have a look at this 30-second trailer for Ikenie to Yuki no Setsuna below:
Ikenie to Yuki no Setsuna has not been confirmed for Western release, but since Tokyo RPG Factory was created after the surprising success of Bravely Default, Setsuna is probably a safe bet.