Tons of Info for Summon Night 6: Lost Borders
Screenshots, details, scans and a trailer!
09.14.15 - 5:54 AM
Bandai Namco has released a good amount of information regarding their upcoming PS4 and PS Vita RPG, Summon Night 6: Lost Borders.
Let's start with the world, characters and story.
The game seems to be taking a Tales of Xillia approach by giving you a male and a female protagonist. The details weren't concrete enough to say for sure whether you will pick one at the start or you will switch between the two over the course of the journey.
Raj: Average, excitable and enthusiastic adventurer.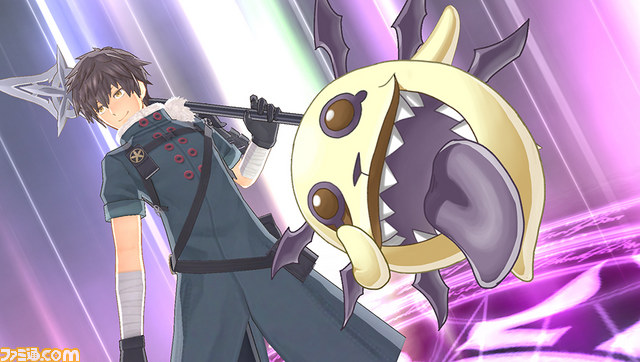 Amu: Dower, lonely and black-haired sniper.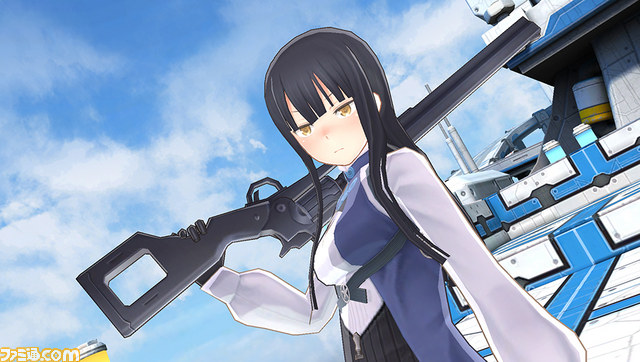 The world of Summon Night 6 is Fillujah. Fillujah is described as a "Cocoon World" (like FF XIII?). The world is wrapped in a protective shell and random things like food are always falling into it.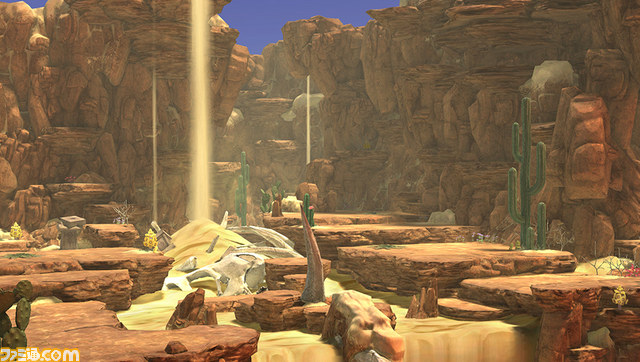 The big event that sparks the adventure is a mysterious being crashing like a meteor into Fillujah. This new arrival claims to be summoned from the distant world of Lyndbaum. The party sets out to discover the link between this new world and their own. They will probably also save the universe or something.
Now, onto the development.
Summon Night 6: Lost Borders is being developed by Media Vision who have been in the news recently for their work on Digimon Story: Cyber Sleuth. RPG veterans will recognize Media Vision for developing the Wild ARMs series.
Series character designer, Kouhaku Kuroboshi, is returning to his role in Summon Night 6. World planning, scenario drafting and general supervision will be taken care of by Shuu Miyakozuki.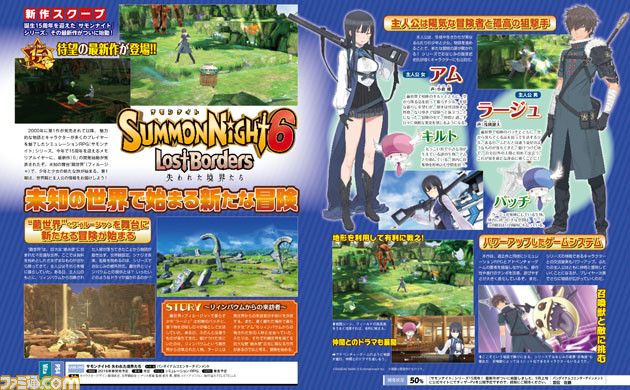 As of late August, the game is about 50% complete. Have a look at the game for yourself in this newly released teaser trailer.
Summon Night 6: Lost Borders is coming to PlayStation 4 and PlayStation Vita sometime in Spring 2016 in Japan. "Lost Borders" has been trademarked in Europe, but this doesn't always point to a Western release.