New Persona 5 Poster Emerges Before TGS
What do you know about The Phantom Thief Party?
09.12.15 - 5:56 PM
Are you anxiously anticipating the release of Persona 5? Are you scouring the internet for anything new about the next installment of the series? Well an intriguing tease was recently tweeted by the Wakayama-based game shop Genki, which included a new poster for the game. The image features, from the top left, the Protagonist and Anne Takamaki, and from bottom left Ryuji Sakamoto and the shape shifting cat Morgana.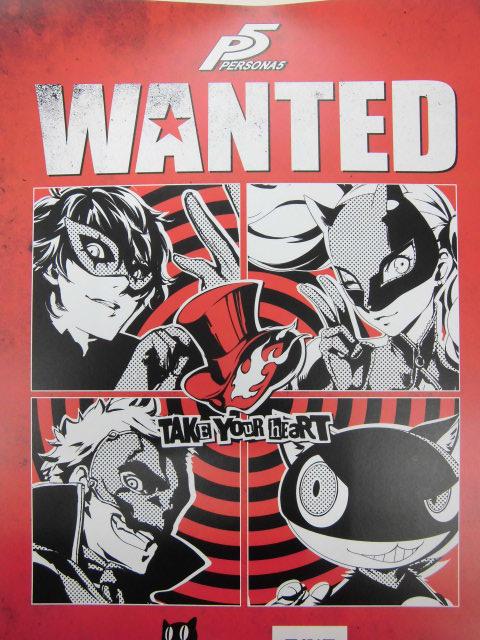 The image was accompanied with the following message: "[Announcement] From September 17 (Thursday) to September 19 (Saturday), the Persona 5 'Pursue The Phantom Thief Party' campaign goes into effect! During this period, please report your findings about the 'Phantom Thief Party' by coming to the store. More details next week."
Persona 5 will be at the Tokyo Game Show 2015, and ATLUS is preparing another 40 hour live steam leading up to the Persona Special Stage Event. Next week is going to be full of Persona news, and I for one cannot wait to bask in every detail, especially in regards to the pursuit of The Phantom Thief Party.
TGS 2015 runs September 17-20. Check back in to RPGFan for all the RPG related news from the show.