Yu Suzuki Hired a Fan He Met to Work On Shenmue 3
Moral of the story: eat thai food.
09.07.15 - 7:04 PM
In a recent kickstarter update on the development of Shenmue 3, game director and series creator Yu Suzuki shared a wonderful tale about a recent hiring. In response to a request for any interesting stories about the project so far, Yu Suzuki replied with this:
One night, I went to a Thai restaurant with the development team after work. At that restaurant, a man approached me and asked to shake hands. He said he was a fan, and we had a brief talk. He also happened to be in the game industry and we began to hit it off. We talked some more to find out he really knew his job, and on top of that, he was an exceptionally good person. I was so impressed, I asked him to help with the development. I couldn't help but feel Shenmue's unique gravity to bring interesting things together.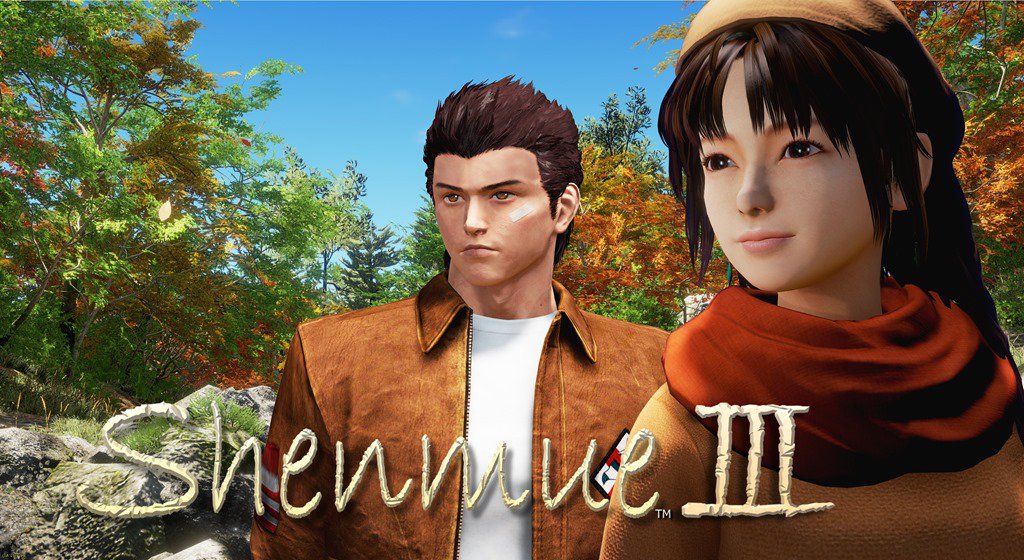 I find this little behind-the-scenes anecdote a telling example of what Shenmue means to people: both fans and industry people alike. And that sometimes meeting a gaming icon when he is eating can net you a job, so there's that too. Also revealed in the kickstarter update was that the for composition, story, planning, and game flow had been completed, as made clear in the minimalist chart below.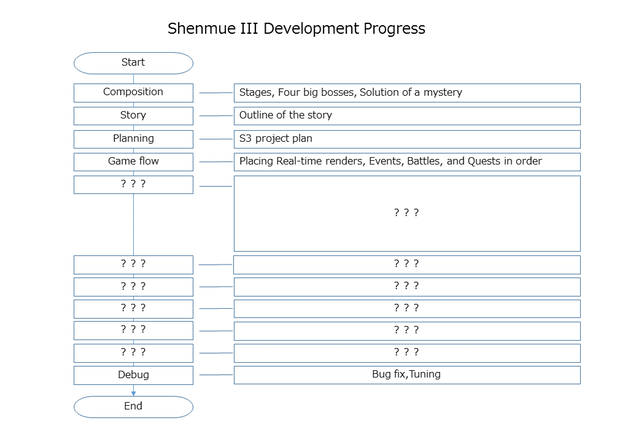 Yu Suzuki also explained that the structure for the game's has changed since he finally knows what his budget is. Originally conceived of 17 years ago, Shenmue 3's story was to take place over 11 chapters each in a different region. But Suzuki said this idea is inefficient and so the team changed their plan. The game development is now beginning in earnest, and Yu Suzuki hopes to have an update each month on the development process.