Phantasy Star Online 2 Heading to the PS4
Sega enough already, give us a Western version please!
08.18.15 - 8:21 PM
Sega announced today that its popular online RPG Phantasy Star Online 2 is finally making it's way to the PlayStation 4. Phantasy Star Online 2 was originally launched back in Japan in 2012, with a follow up release on the PlayStation Vita in 2013. Now it will also be playable on the PlayStation 4 starting in 2016. Unfortunately, there is still no word of a Western version of the game being released, but nothing has been ruled out yet. Maybe with a console version, Sega might think about it. Sega also announced that the latest expansion for the game, Reborn; Episode 4, will also be released in 2016 as well.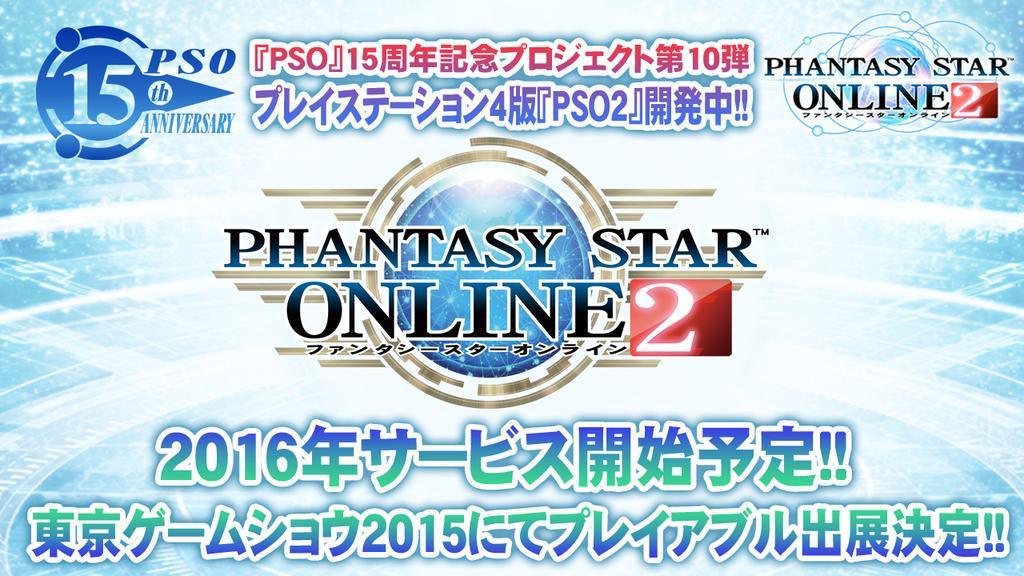 If you're attending the Tokyo Game Show in September, there will be a playable version of the PlayStation 4 version of Phantasy Star Online 2 on the show floor.