Legend of Mana's Soundtrack To Get An Arrangement Album
Still the best soundtrack ever!
07.20.15 - 10:54 AM
According to Famitsu, in honor of Legend of Mana's 16th birthday, Square Enix is working with the game's original composer, Yoko Shimomura, to create an arrangement album of the game's soundtrack. The announcement was made 16 years to the date of Legend of Mana's release which was July 15th, 1999. As is the case for most arrangement albums you can expect a re-imagining of a lot of the original tracks.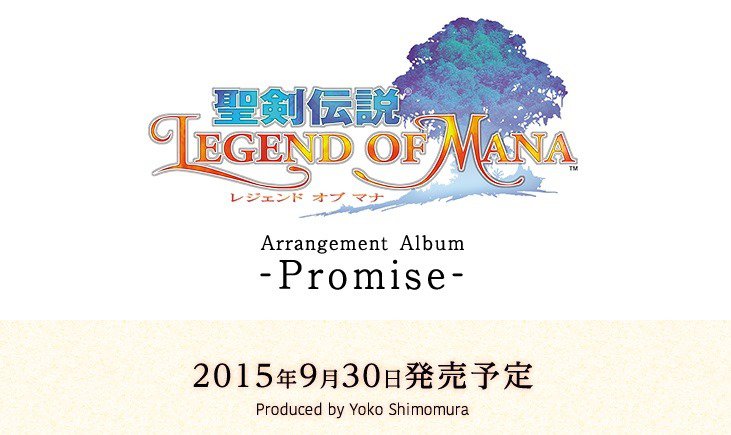 It appears that this arrangement will be named "Promise", and it should be finished by September 30th of this year. You can check out the albums website here, and check out some pictures from Shimomura's Twitter of the album being worked on in studio below.