Defend Britain Now in Million Arthur
You're one in a million...
07.18.15 - 6:42 PM
Thanks to localization company Gamevil, Square Enix's hit card-based mobile RPG Million Arthur is now available in the West. In it, you play a young hero who has successfully drawn the legendary Excalibur from its stone, earning you the title of Arthur and the right to rule all of Britain. However, there is a catch.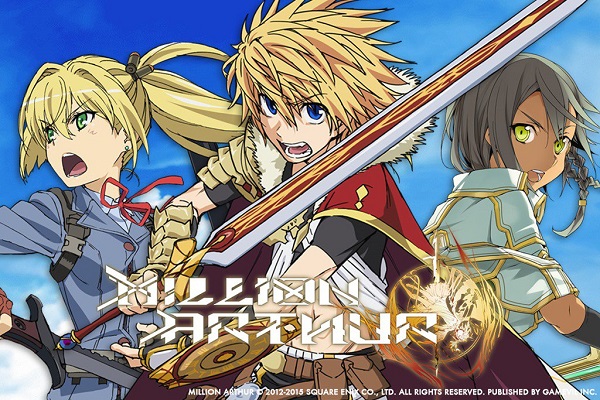 You see, you are but one of a million Arthurs who have qualified themselves to lead by drawing Excalibur. You must prove your worth to rule all Britain by defeating your rivals, repelling invasions, and building an army of knights. The game has launched initially with 170 cards representing knights from three different factions, with more to come in future updates.
Million Arthur is free to play with micro-transactions on iOS and Android.