Dragon Quest Builders Announced
Dragon Quest plus Minecraft? Sign me up!
07.11.15 - 1:34 AM
Square Enix announced today, that Dragon Quest Builders: Alefgard o Fukkarsu Seyo will be released this Winter in Japan for the PS4, PS3, and Vita. The game will be a mix between Dragon Quest and Minecraft, and is being officially defined as a "Block Building RPG".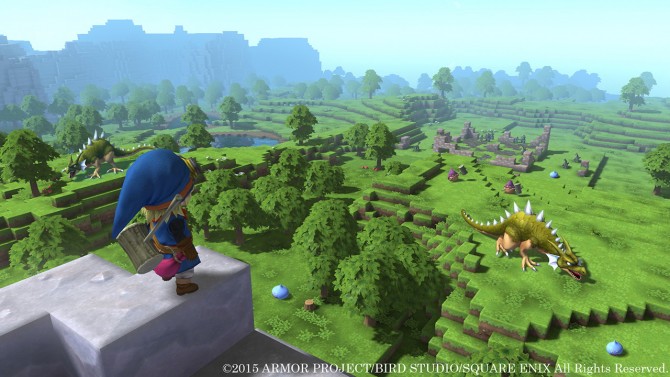 The story will focus on the continent of Alefgad, which should be familiar to Dragon Quest fans as it was the setting for Dragon Quest 1, 2, and 3. The continent has been destroyed by the Dragon King, and its up to you the hero to take him down. Your main ability to accomplish your goal, is of course your freedom to build. You can check out the official teaser website here.