Yo-Kai Watch 3 Will Touch Down in Japan in Summer 2016
Hopefully the game will follow Keita and come to America.
07.10.15 - 9:21 PM
Developer Level-5 has announced that Yo-Kai Watch 3 will be released in the Summer of 2016 in Japan for the Nintendo 3DS.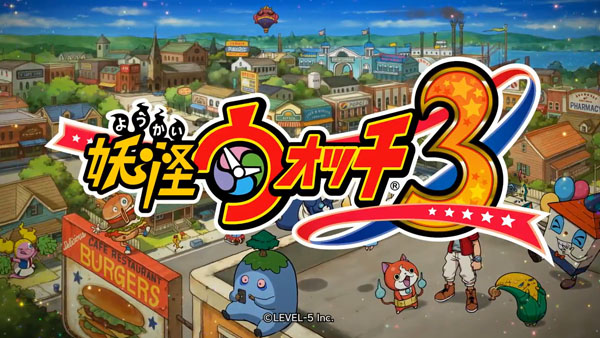 Level-5 went on to say it has been working on Yo-Kai Watch 3 for a while now, and is excited to bring new features for returning and new players, alike. The story, as with the other games, will revolve around Keita, except this time, he's coming to America. His father brings him to the U.S. when he is transferred for work and for this adventure, Keita is joined by Inaho, an otaku girl. There will also be a new mascot, aptly named USApyon.
In other Yo-Kai Watch news, the second season of the anime T.V. show just started up in Japan, and Yo-Kai Watch Busters, an action spin-off game, will release in two versions (Red Cat Team and White Dog Squad) on Saturday, July 15th.
It was revealed earlier this year that the first game would be coming to America, though Yo-Kai Watch 3 has not been mentioned specifically, yet.