Steins;Gate 0 Hitting Japan This November
El Psy Congroo.
06.29.15 - 4:27 AM
A "true sequel" to its predecessor, visual novel Steins;Gate 0 will be launching in Japan on November 19th this year. The sci-fi title carries on from where the first game left off and includes a number of new characters in addition to the original cast. Make sure to check out our review of the original Steins;Gate if you've yet to experience it — we highly recommend it!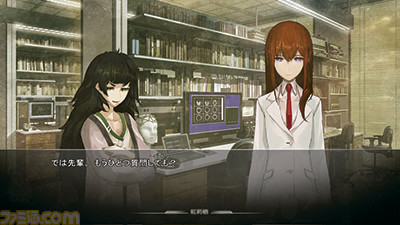 Steins;Gate 0 will be available on PlayStation 3, PlayStation 4, and PlayStation Vita. There's no word on an international release at this time.