Atelier Sophie Announced for PS4, PS3, PS Vita
It's coming this fall. To Japan that is.
06.24.15 - 4:35 PM
In a surprise announcement, Gust has named the latest entry in its alchemy-themed RPG series as Atelier Sophie and given a Japanese release date for September 25th. The game will come to PS4, PS3, and Vita systems. The home console versions will cost 6,800 yen (~$65 US) for a standard edition, 6,000 yen (~$58 US) for a digital edition, 9,800 yen (~$93 US) for a premium pack that includes includes a visual book, soundtrack archives CD, special B3 poster, character clear marker set, and five item downloadable content set. The handheld version will cost 5,800 yen (~$55 US) for a standard edition, 5,143 (~$49 US) for a digital one, and 8,800 (~$84 US) for the premium pack.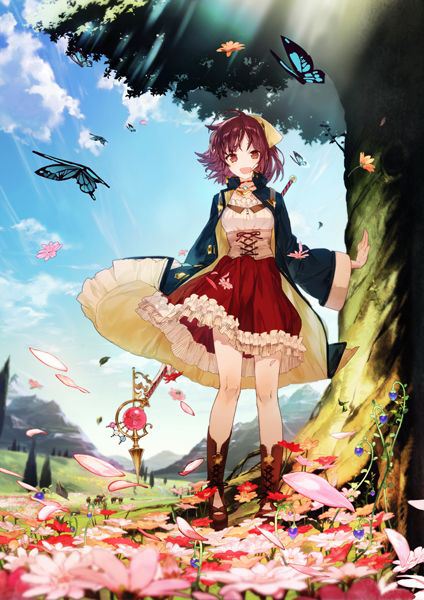 The game itself will, naturally, star a young female protagonist named Sophie Noienmuller. Sophie was designed by Noco and is voiced by Yuuka Aisaka. She is said to be a young girl who loves alchemy and runs an atelier on the outskirts of town. Another girl named Prafta will also play an important role and was designed by Yuugen and voiced by Yuka Iguchi. Apparently she sports silver hair and suffers from amnesia. The game will have a "Dollmake" function that will allow players to outfit her in cute costumes, using alchemy of course.
To get a sense of the Atelier Sophie, check out the teaser trailer below: