Fire Emblem Fates Will Allow Same-Sex Pairings
That's kind of a big deal.
06.24.15 - 12:48 AM
Whoa. Here's a story I didn't expect to be writing this evening. Many players (including myself) experienced disappointment upon finding out that while Fire Emblem Awakening had a great deal of same-sex flirtation, the game disallowed male/male and female/female couplings outright. It looks like this won't be the case in Fire Emblem Fates. A story from Polygon confirms that the game will permit romantic pairings between characters of the same gender. Nintendo's statement is as follows:
"We believe that our gameplay experiences should reflect the diversity of the communities in which we operate and, at the same time, we will always design the game specifications of each title by considering a variety of factors, such as the game's scenario and the nature of the game play. In the end of course, the game should be fun to play. We feel that Fire Emblem Fates is indeed enjoyable to play and we hope fans like the game."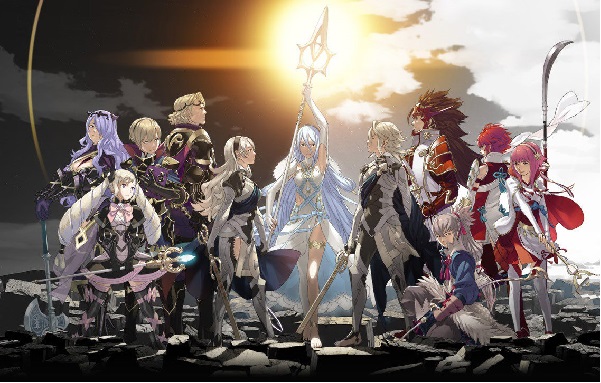 Crucially, the version of the game you buy dictates what kind of relationships you'll have available.
"In the Conquest edition of the game, there is a male character that the game's player may have his/her male main character marry after they bond in battle. Similarly, the Birthright edition features a female character that a female main character may marry after bonding in battle. Both of the aforementioned characters can be encountered in the third edition of the game."
To summarize:
Fire Emblem Fates - Conquest - Male/Male, Male/Female
Fire Emblem Fates - Birthright - Female/Female, Male/Female
Fire Emblem Fates - 3rd Story Route (DLC) - Male/Male, Female/Female, Male/Female
Whew. That's a lot of options! Permit me to editorialize just a bit and say this: having more options doesn't hurt anybody, and I applaud Nintendo for making strides towards creating a more inclusive gaming culture for their fans.
Fire Emblem Fates is slated to release for 3DS in North America in 2016.