E3 2015: World of Final Fantasy Screenshots & Artwork
Everything. Is. So. Adorable.
06.17.15 - 7:19 PM
World of Final Fantasy is familiar creatures from the Final Fantasy series made more adorable and cute than you can handle. Around E3, it's also known as the unfortunate game that debuted right before the Final Fantasy VII Remake, so at the moment, it's living in that massive Mako Reactor-shaped shadow.
Still, WoFF is something quite different than we're used to seeing in Final Fantasy, featuring gameplay that involves collecting and raising monsters to battle alongside your twin protagonists. Altering the twins' and monsters size affects your options in battle - you can shrink the twins to ride on their monster companions or vice versa, if you fancy having a mini cactus ride on top of you. It sounds interesting to be sure. Take a look at our all-new gallery with screenshots and this artwork featuring the cuddliest Magitek armor this side of Eorzea: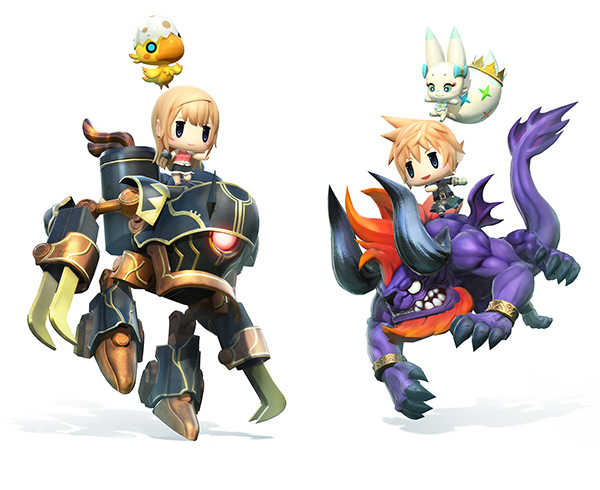 And if you missed it, here's the announcement trailer!
World of Final Fantasy is scheduled to release in 2016 for both PlayStation 4 and PS Vita.