Shin Megami Tensei x Fire Emblem Has Two Directors
And some graphical improvements already!
06.11.15 - 8:52 PM
It was recently announced that Shin Megami Tensei x Fire Emblem has not one, but two directors: Eiji Ishida (Shin Megami Tensei IV, Shin Megami Tensei: Strange Journey) as development director, and Mitsuru Hirata (Shin Megami Tensei: Strange Journey, Radiant Historia) as chief director. Both recently shared their thoughts on the title through its official blog, with some interesting tidbits.
Ishida, for starters, wasn't originally involved with SMTxFE. In fact, he learned about it during the Nintendo Direct reveal back in 2013 just like everyone else — and was surprised just like everyone else. Would it still be an SRPG? Would it incorporate law and chaos? And it being an HD title, he could only imagine all the possibilities… along with the 'mountains of hurdles' associated with such a development.
Ishida eventually became involved some months after the initial announcement, and all of a sudden those mountains of hurdles were his to deal with. But there was a lot more freedom than he'd expected in developing a crossover title, and they were able to create quite the colourful world. He goes on to promise that it will be like a true Atlus RPG, and that the battles will go at a 'demonic speed.'
In Hirata's blog entry, he speaks of his experience playing Fire Emblem starting 25 years ago, and for the most part, it isn't a good experience, mostly because of the permanent death system. "Reset > Sulk in bed > Eat > Try again > Reset > Sulk in bed > Take a bath > Try again > Reset"… yet he couldn't stop playing, to the point where he missed his train stop. I'm sure we've all been there right?
Near the end, after confessing that he's terrible at strategy games but still loves Fire Emblem, Hirata mentions Shin Megami Tensei x Fire Emblem undergoing graphical improvements ever since the first trailer was shown back in early April. Below is an older (top) and newer (bottom) screenshot of the same scene: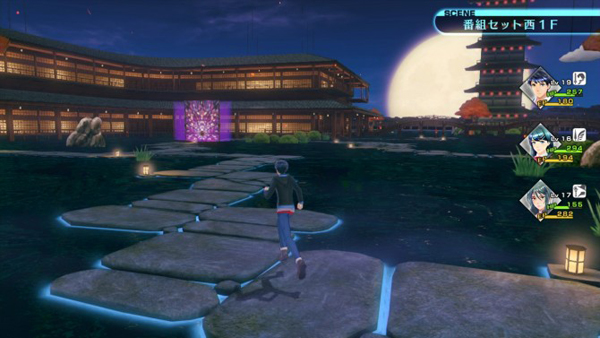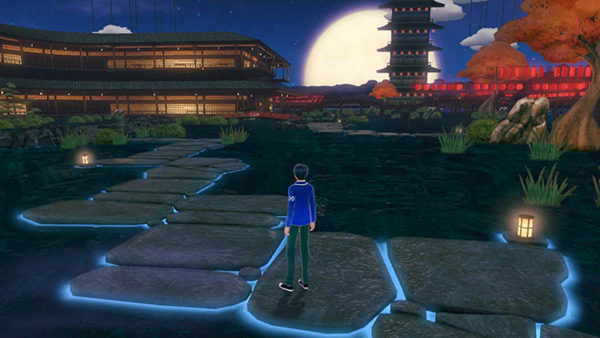 Hirata says the game will go under even more improvements, so that last screen isn't an example of the final product, either. Shin Megami Tensei x Fire Emblem for the Wii U will be out in Japan this winter.