A Pre-E3 Miracle: XSEED Announces Trails of Cold Steel I & II, Return to PopoloCrois
I wrote a number of preliminary headlines for this story, but none of them were even remotely professional.
06.05.15 - 2:30 PM
XSEED revealed the entirety of their E3 lineup this morning, and it's nothing short of a dream come true for Trails in the Sky/Kiseki fans. The company plans to bring the sixth entry in the series, Sen no Kiseki, to the West sometime in 2015 under the name The Legend of Heroes: Trails of Cold Steel. Both the Playstation 3 and Playstation Vita versions will be localized, and they include cross-save functionality. Below is the game's localized logo and a press release: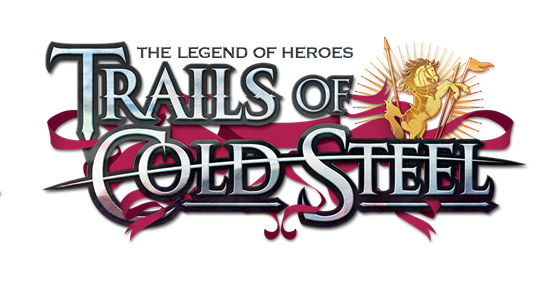 [Platform: PS3 system, PS VITA; Release: Fall 2015] – Revealed for the first time in North America, this RPG adventure from Nihon Falcom's acclaimed The Legend of Heroes franchise, known in Japan as Sen no Kiseki, improves on the series' formula and features an expertly told storyline that both longtime Trails veterans and newcomers alike can enjoy equally. Taking place on the same continent as fan-favorite Trails in the Sky, Trails of Cold Steel is the first game in the series to tread Erebonian soil and explore the inner political conflicts of this oft-mentioned powerhouse in detail. With a standalone story that also delves into the expansive lore that has become synonymous with the series, players take on the role of military students at a time of great turmoil, enjoying school life and bonding with fellow students to earn new abilities in battle, then utilizing those abilities via speedy, tactical turn-based combat with the newly-developed "ARCUS" system. Best of all, this epic storyline can be unraveled either from home or on the go with Cross-Save functionality between the game's PS Vita and PS3 editions.

NIS America will be publishing the PAL version of The Legend of Heroes: Trails of Cold Steel.
Better still, the company announced their intention to bring over not only the first game, but also its direct sequel, Trails of Cold Steel II.
No precise release date for either game has been announced, but we'll keep you posted.
In case you missed it, our latest podcast, Retro Encounter, just wrapped up a month-long playthrough of Trails in the Sky. You can read the crew's final thoughts on the game here, and if you haven't listened to the show yet, I've got you covered there too.
Meanwhile, the company also announced a localization of PoPoLoCrois Farm Story under the English title of Return to PopoloCrois: A STORY OF SEASONS Fairytale. Its release will mark the series' return to North America after a ten-year hiatus, the last game in the series being the simply-titled PoPoLoCrois for PSP back in 2005.
[Platform: Nintendo 3DS; Release: Winter 2015] – A new game based on the Japanese PopoloCrois Story comic book series, and a new entry in the wildly successful Bokujo Monogatari farming and life simulation series, now known as STORY OF SEASONS in the West, Return to PopoloCrois: A STORY OF SEASONS Fairytale features both classically-styled turn-based combat and towns full of lively and interesting NPCs who contribute to a heartwarming narrative about friendship, forgiveness and the bounty of the earth that veterans and newcomers alike to either franchise can enjoy equally. Ample farming and life simulation elements are also on offer in this comprehensive crossover, including real-time crop-raising, bug-catching, rock-quarrying, item synthesis, and relationship forging. Players can collect over 600 items and undertake nearly 100 quests throughout the game, supplementing its 25+ hour main story with nearly unlimited potential for replayability. StreetPass features are also present, allowing players to connect with one another and earn bonus items through treasure-hunting.
That's a lot to take in, I know. Breathe. I'm having trouble keeping my excitement contained too. I knew I shouldn't have upsized my coffee this morning, but hey, now I have more energy to jam out to Falcom tunes.
Stay tuned for more coverage of these titles at E3.