MangaGamer Releases Visual Novel eden*
Through Steam and their online store.
01.30.15 - 3:50 PM
Today, MangaGamer have officially released sci-fi/romance visual novel eden* through their online store and, in just a couple of hours, it will also be available on Steam. This is the first time the game has been available with an official English translation.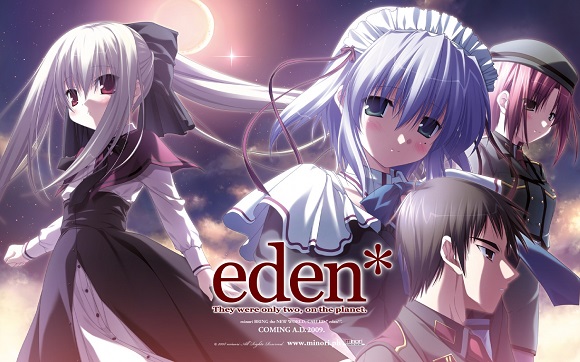 You can purchase the game through MangaGamer for just $9.97 US (normally $19.95; 50% off for a limited time). If you'd like to see a bit more, you can watch the game's opening movie below:
We're hoping to bring you a review of eden* soon, so stay tuned!