Bravely Second's Demo Updated With New Class and More
At this rate who needs to play the full game?
01.28.15 - 4:45 PM
Beginning February 4th, the Japanese Bravely Second demo will have access to the Exorcist job class, as well as a new AR movie featuring Agnès. The Exorcist class relies on the "Undo" ability to reverse the effects of battle up to three turns. From media released by Square Enix, this ability is mainly used for healing; for example, reversing damage taken or incapacitation. Other uses for the skill are still a mystery.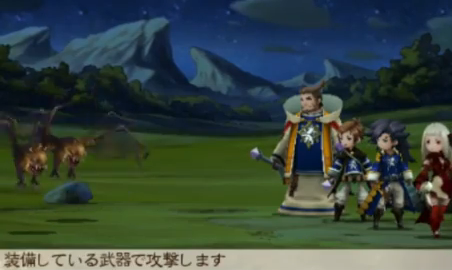 Bravely Second is said to have 30 job classes in all, and its Japanese release date is April 29th. No Western release has been announced.