NIS America Announce Operation Abyss is Arriving in April
Check out the all-new details and first trailer!
01.20.15 - 10:29 PM
NIS America have announced that they will be releasing dungeon-crawling JRPG Operation Abyss: New Tokyo Legacy this April. The game comes from the same developers as Demon Gaze, and also features first-person exploration through labyrinthine dungeons.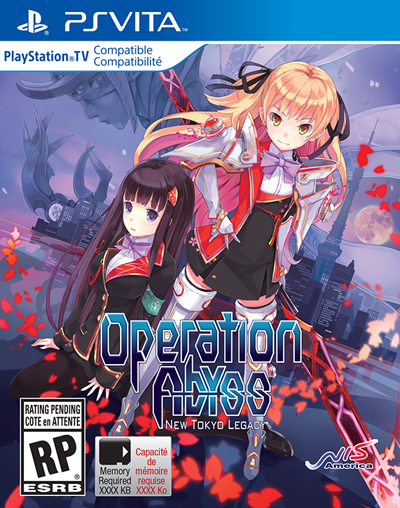 According to NIS, the story features a near-future sci-fi setting in Tokyo and begins, "With the city under the constant threat of Variants — genetically engineered monsters — and the emergence of portals leading to a mysterious dimension called the Abyss, the government has established the Code Physics Agency to investigate these mysterious phenomena. The Xth Squad — a unique group of teens modified by the CPA's Code technology — must evade traps, face down powerful monsters, and investigate the mystery behind the Abyss."
Players will be able to create characters and customise their appearance, class and stats. There will be reportedly be 40+ hours of content to engage with. Interested to see how it will play? Take a look at the game's first English trailer below:
Operation Abyss: New Tokyo Legacy will be released on April 14th in North America, and April 17th in European territories on PlayStation Vita.