New Trading System in The Legend of Legacy Uses Ships
Literally sail your way to riches.
12.30.14 - 2:50 PM
FuRyu has revealed some new information on the trading system for their new RPG, The Legend of Legacy.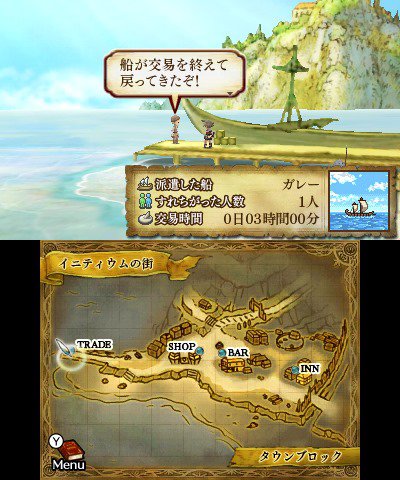 Players will be able to obtain small, mid-size, and large ships to use for trading with other cities in the game. All of the ships will bring back items and equipment, but the bigger the ship, the longer the journey will take. However, bigger ships will also yield bigger rewards.
Players will also be able to use their ships to trade with other players via Nintendo 3DS Street Pass.
The Legend of Legacy will be available for Nintendo 3DS on January 22nd, 2015.