Visual Novel Littlewitch Romanesque on Steam Greenlight
But it's not your traditional VN.
12.27.14 - 3:32 AM
JAST USA are looking for community approval on their newest visual novel translation, Girlish Grimoire Littlewitch Romanesque: Editio Regia, on Steam Greenlight. This is an all-ages version of the original release. Unlike a traditional visual novel, however, the game features quests to complete along with spells to learn and cast.
According to the Steam page, the story is set in the world of Stella Mundo, a "magical world still recovering from the devastation of the Mage War that ended the Age of Towers." The game follows Domino, the youngest wizard ever to earn the rank of Archmage, and his study of the Dark Tower, a "treasure trove of lost magical knowledge." The catch? To gain access, the council ordered him to take on two troublesome students: Aria and Kaya. To make matters worse, he has to complete their training in just three years, a feat that normally takes a decade.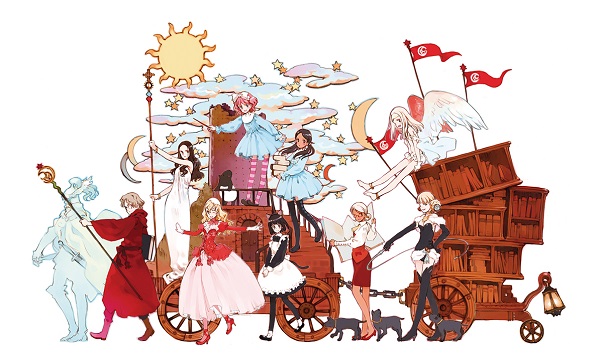 As Domino, you must manage (sim-style) the training of the two female students, plus underatek study of the Dark Tower and its secrets. The game boasts over 300 CGs, 79 quests, over 100 spells, and 20 possible endings. Interested? Vote for it on Steam Greenlight now. Check out the game's opening below: