New Tales of Zestiria Anime Trailer and DLC Info
The anime special airs later this month.
12.21.14 - 1:35 AM
Bandai Namaco has released a new trailer for Tales of Zestiria: Doushi no Yoake, a new anime special set to be aired in Japan on December 30th and 31st. The special will be produced by Ufotable, and even if you miss the original airing the show will be bundled with the game on a Blu-ray disc when the game launches on January 22nd. It is unknown if the western release will also include the anime. You can watch the trailer below:
Also, thanks to Famitsu, we have new info on a few of the DLC attachments and costumes that will be released for the game. First off, there are six attachments for your characters based on Capcom's Basara Sengoku 4. Secondly, there are cameo costumes from different Tales games, along with beach outfits and cameo costumes from Ao no Exorcist.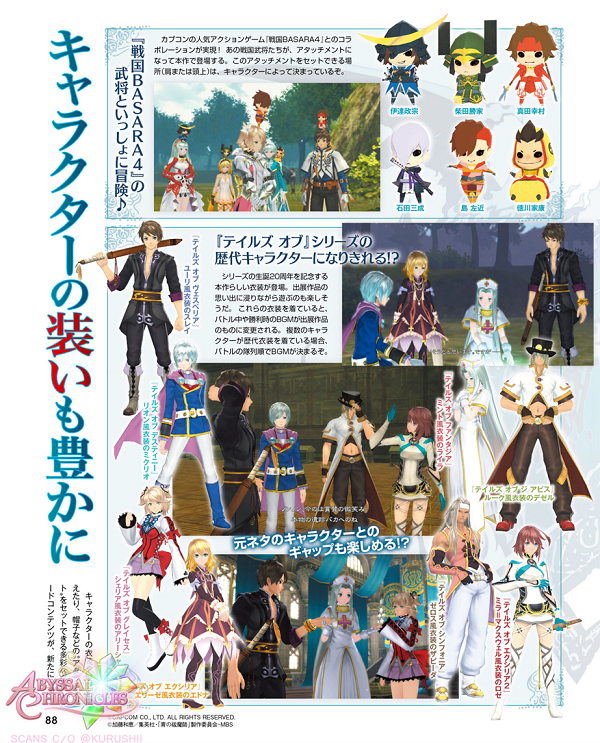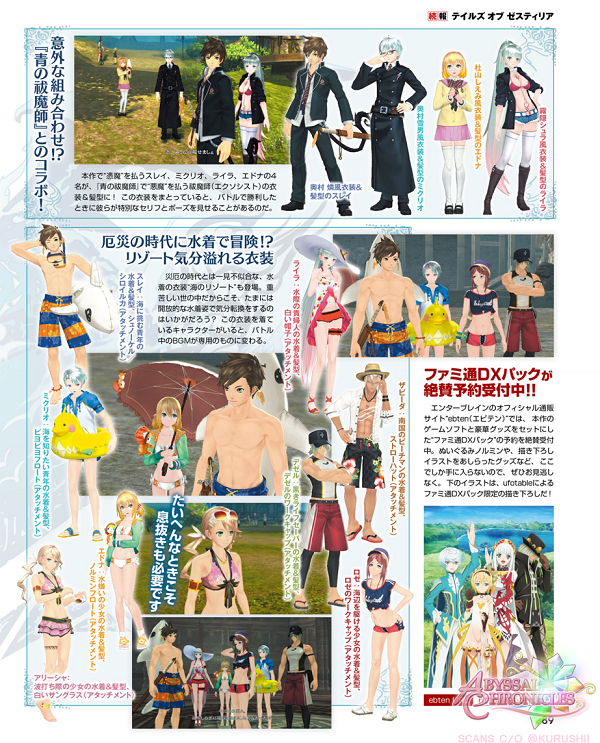 Tales of Zestiria will be released on the PlayStation 3 in Japan on January 22nd with no release date for the western markets as of yet.