NIS America Announces Three for North America & Europe
Disgaea 5, Operation Abyss: New Tokyo Legacy, The Awakened Fate Ultimatum are all on the way!
12.17.14 - 2:14 AM
It's finally time! We no longer have to end our Disgaea 5 news stories with "so far, NISA has not announced the title for English-speaking audiences." I'm maybe way too happy about that.
As they are known to do, NIS America wasn't content with simply announcing a single game, but three! First up, of course, is Disgaea 5: Alliance of Vengeance for PlayStation 4. Releasing March 26th in Japan, the first PS4 Disgaea is heading to both North America and Europe in Fall 2015, in both physical and digital forms.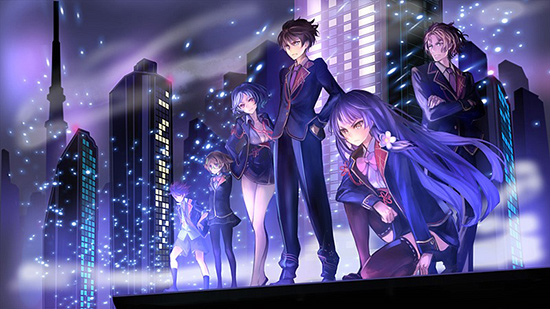 Next up is Operation Abyss: New Tokyo Legacy (Tokyo New World Record: Operation Abyss in Japan), a sci fi PS Vita dungeon crawler from the studio behind Demon Gaze. Coming to both North America and Europe in March 2015 in physical & digital forms, NISA describes the title thusly:
From the studio that made Demon Gaze comes Operation Abyss: New Tokyo Legacy, a sci-fi dungeon crawler RPG set in a near future Tokyo. With the city under the constant threat of Variants—genetically engineered monsters—and the emergence of portals leading to a mysterious dimension called the Abyss, the government has established the Code Physics Agency to investigate these mysterious phenomena. The Xth Squad—a unique group of teens modified by the CPA's Code technology—must evade traps, face down powerful monsters, and investigate the mystery behind the Abyss.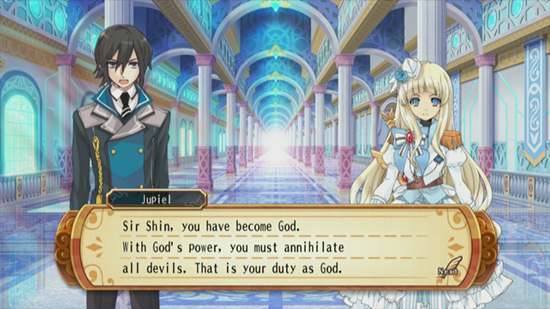 Finally, we have the long-awaited confirmation that The Awakened Fate Ultimatum is also coming next March - March 17, 2015 in North America and March 20 in Europe. Like the other titles, TAFU, as I will call it, also will be available in physical and digital formats. Once again, from the press release:
Several years after a certain revolution came to pass, and the powerful Satanael was defeated, the devils were still dominant in their constant war against the angels. Meanwhile, a certain Celestia was resorting to guerilla warfare to survive. They focused on researching a way to create a "God" to use as their ultimate weapon against the devils. After creating the "Fate Awakening Crystal," which can turn a human into a God, the angels could only wait for the day they found someone who was compatible with it...
NIS America is offering the PS3 title in three Limited Editions in its online store for The Awakened Fate Ultimatum as well. Seen here is the "Angelic" version:
The "Devilish" version has a slightly different devil-themed collection of goodies, while the "Ultimate Fate Edition" contains all items from both versions. While the standard edition of the game retails for a mere $39.99 USD, the Angelic and Devilish Editions are $54.99. The Ultimate Fate Edition will be a mere $5 more at $59.99.
As always, look for more on all of these titles as their release dates near!