Bravely Second Will Release With a Collector's Edition in Japan
Will it come with an Enthusiast's Asterisk?!?
12.10.14 - 5:30 AM
Although it is little later than its expected winter release window, Square Enix has confirmed that Bravely Second, the sequel to critically and commercially lauded Bravely Default, will arrive in Japan on April 23rd, 2015.
It has been also been confirmed that Bravely Second can be purchased as part of a Collector's Edition from the Square Enix e-store. The collector's edition will include a code for additional game content, as well as a mini soundtrack, a Magnolia rubber stamp, a U notebook, a Pope Agnes mini figurine, and art book and novel called Bravely Default 200 Years Later: Shine Maiden of the Wind Edea Oblige.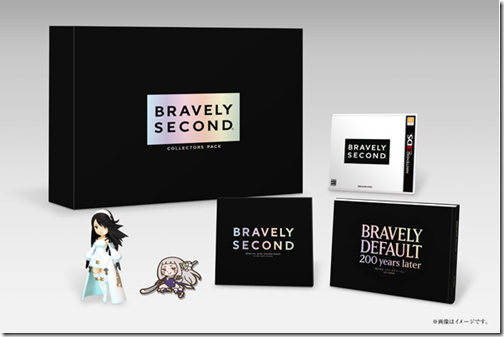 The entire Bravely Second Collector's Edition will be sold for 14,800 yen (about $125.00 US).