Eidos Unveils New Deus Ex Universe and a Brand New Game Engine
A new competitor in the next generation of game engines is on the way.
12.08.14 - 9:29 PM
Eidos Montreal released the first details concerning their new console and PC engine earlier this week. The developer has gone on to explain that this engine will be "the cornerstone for all Deus Ex Universe projects".
While this information may be a bit confusing, they were very specific when stating that the "Deus Ex Universe" is not a reference to the game itself or an MMO Deus Ex announcement, but a larger universe they plan to create with future titles. Eidos states that they plan on using the new engine to create an entire line of games all within the same world.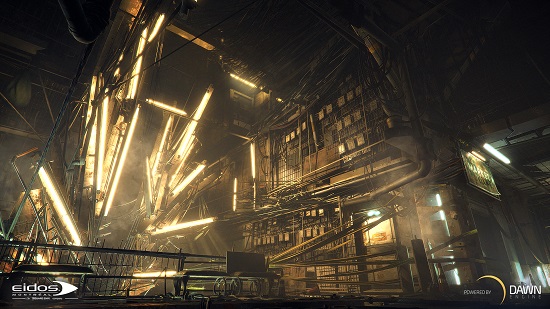 The engine itself is called the Dawn Engine. Built on IO Interactive Glacier 2 technology (known for it's use in Hitman: Absolution) the engine has only produced one screenshot so far, but it's a pretty amazing look.
We'll be sure to bring you more information on this exciting new engine, as well as the upcoming expansion into the Deus Ex world, as it becomes available!